What is UPYO?

UPYO is an NFT platform that lets you securely trade collectibles, metaverse lands, wearables, and domains. They collaborate with popular artists to offer exclusive top-quality NFTs listed on their platform. UPYO mints NFTs using blockchain networks like Binance and Ethereum to make NFTs accessible to all.

Main Features

No fees for buying and selling NFTs

Wide variety of NFT types available

Range of price options in USD

Accepts different cryptocurrencies

Supports Ethereum and Polygon blockchains

Blockchains
Frequently asked questions
Related Apps
An equitable NFT marketplace and launchpad that prioritizes creators and allows for an idea to become an on-chain NFT project in minutes. Offers a 0% service fee and a tiered membership structure for ...

A central hub dApp focused on the anime niche for NFT creators and collectors to stay up-to-date and find their niche while delivering the best software experience....

A multi-purpose deep liquidity NFT & DeFi hub that provides easy tradability and collateralization for NFTs in the wider DeFi market. Gumball uses the GumBall bonding curve to ensure liquidity for NFT...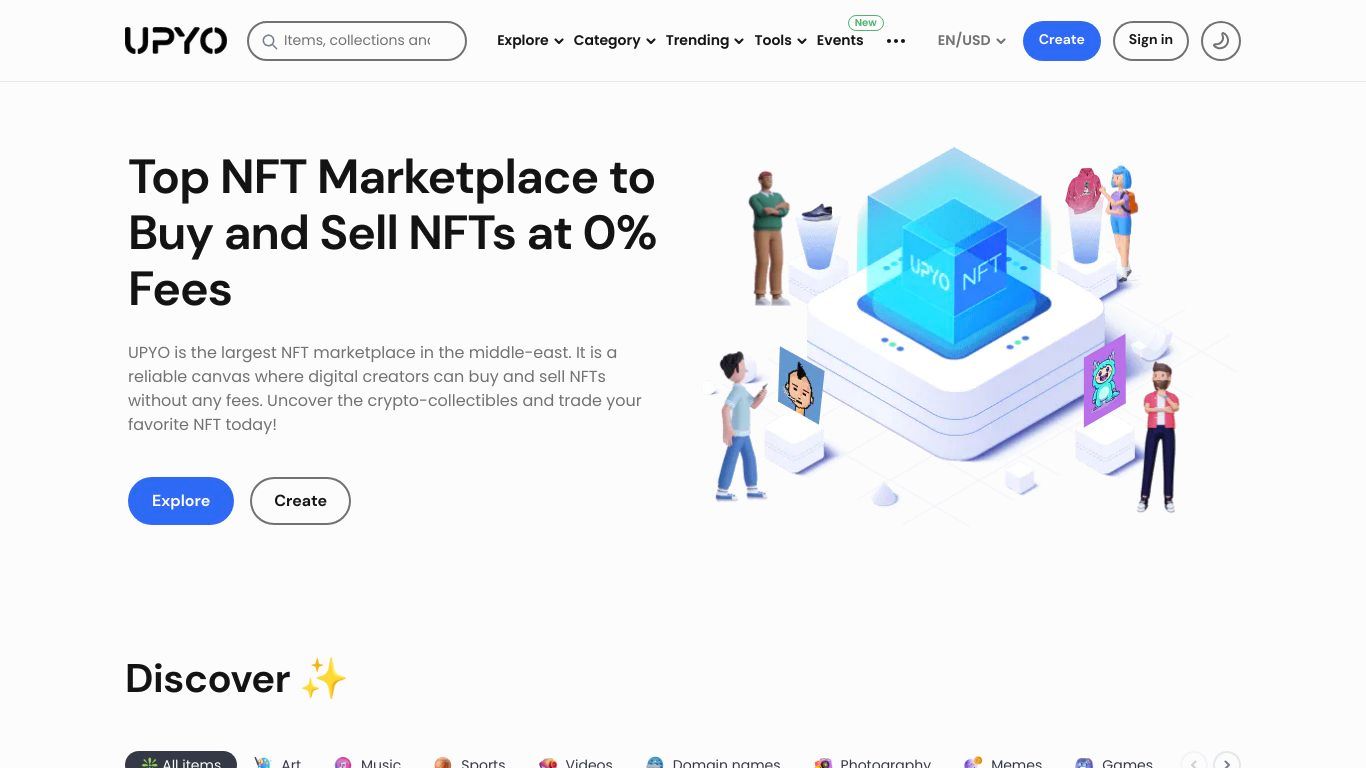 Last updated: