What is UniPass?

UniPass is a non-custodial smart contract wallet that simplifies onboarding for Web3 applications. It offers wallet SDKs for all platforms and use cases, eliminating the need for seed phrases and gas. UniPass is committed to the mass adoption of Web3, including Web3 games and loyalty programs such as Starbucks Odyssey.

Main Features

Familiar User Experience

Gasless & Multi-Chain Support

Non-custodial & Social Recovery

Seedless Onboarding

On-off Ramp Support
Frequently asked questions
Related Apps
Taho is an Open Source community-owned tool for Web3 ecosystem that provides radical transparency and enhanced wallet UX and onboarding process. ...

Friend.tech is a revolutionary app, built atop the Base network, that decentralizes social interactions using social tokens. It empowers creators to financially benefit from their content and know-how...

A fun, easy, and secure Ethereum wallet for managing and displaying Ethereum-based assets, and connecting to popular NFT and DeFi applications in the Ethereum ecosystem. Founded in 2019 by Christian B...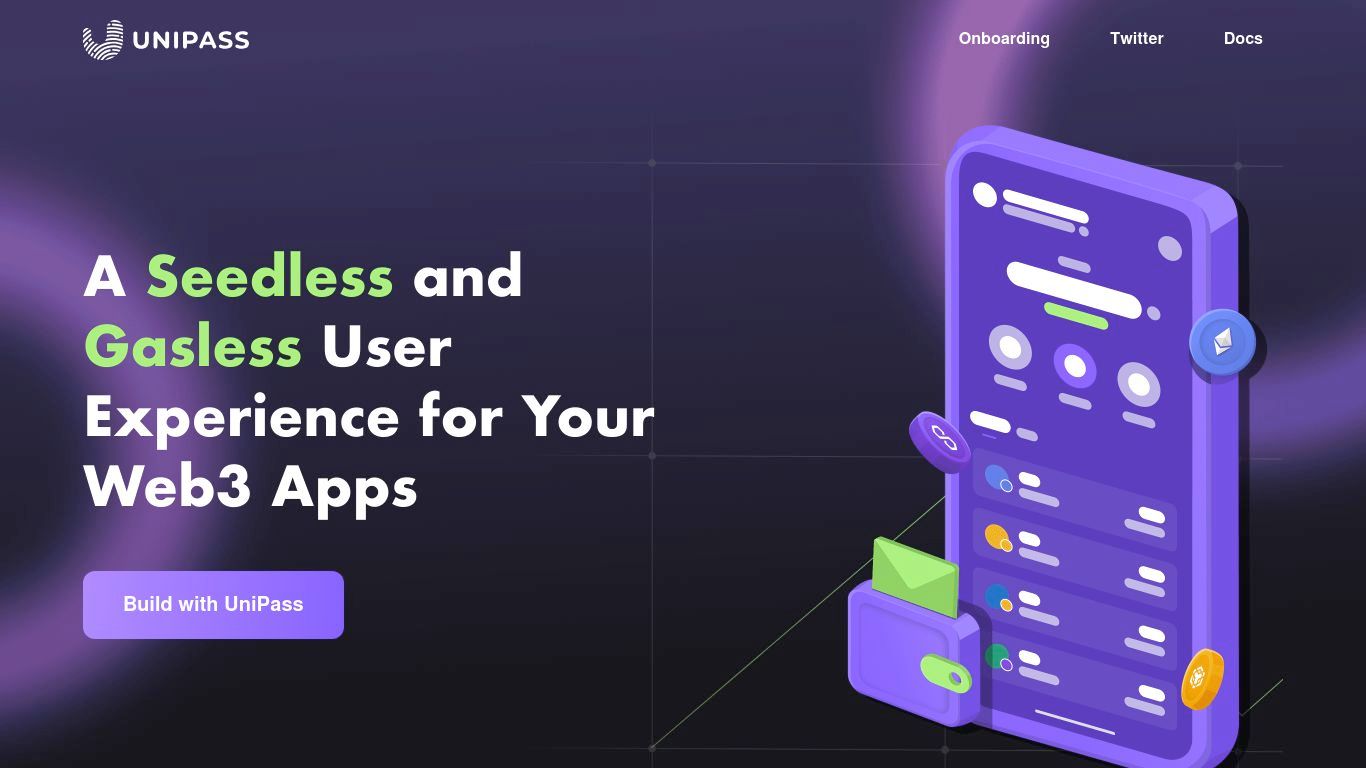 Last updated: