What is TradingLite?

A crypto trading analysis platform for traders and investors. Provides real-time liquidity maps, critical data access across exchanges, and in-built indicators for simplified price information and trend discovery.

Main Features

Real-time liquidity heatmaps

Granular order book detail

Unique heatmap analysis tools

Ultra-fast rendering

Packed with advanced built-in indicators
Frequently asked questions
Related Apps
Provides information on supported blockchain and DeFi protocols' token pairs, including hot gainers and losers. Traders can gain insights and keep track of pair/token activity. Community managers can ...

A data collection service for financial data sourced from on-chain DeFi protocols and dApps alike. Analysts can evaluate the value of protocols and projects based on the financial data collected and s...

A suite of optimized tools for DeFi strategy formulation, built and supported by Juan Pablo Pisano. Users can gain insights on the hottest tokens based on their recent market performance through the T...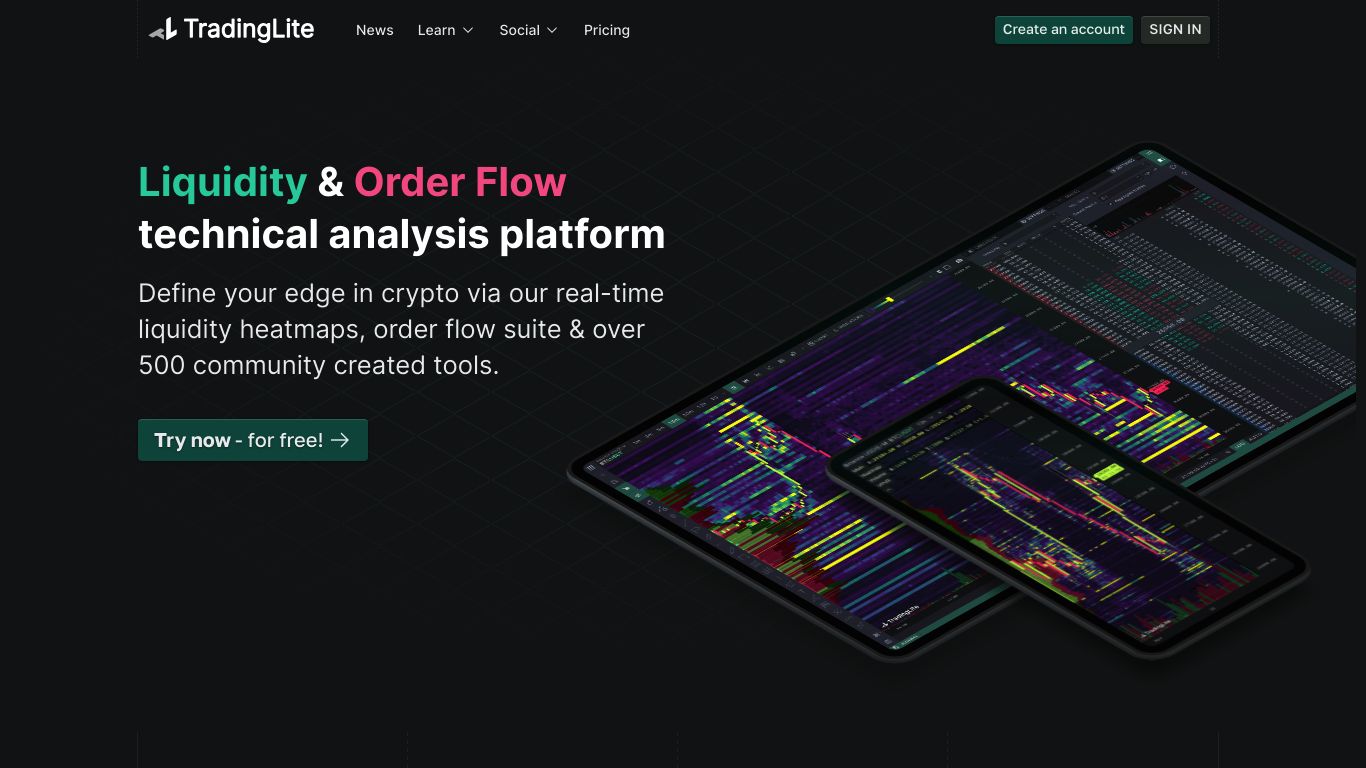 Last updated: