What is Tessera?

Formerly known as Fractional, Tessera is an NFT infrastructure that allows users to own fractions of expensive NFTs and build communities around them. The platform reduces entry costs and improves accessibility to NFTs.

Main Features

Security

Cheap transactions

Easy fund recovery

Connect wallet

Copyright protection

Blockchains
Frequently asked questions
Related Apps
An NFT resource site which provides market analysis, databases on NFT markets, academy for learning, portfolio valuation, market opportunities and NFT news tracker for developers....

A tool initially designed for the NFT project Art Gobblers, that allows creators to set adjustable price parameters for selling their NFTs over a custom schedule. If the demand for the NFT increases, ...

Richard Chen's dashboard provides historical analysis of NFT buying trends over time. Users can search for sold art by artist and view the sale price....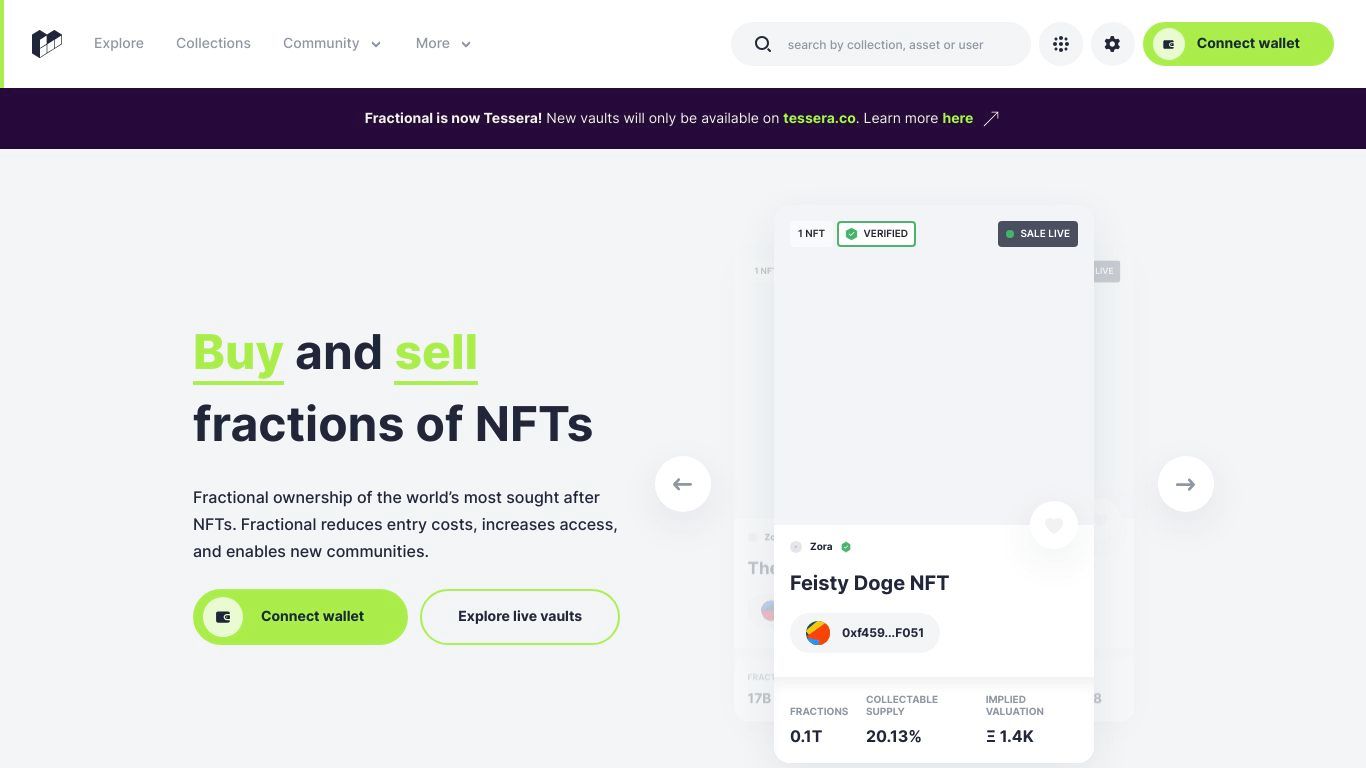 Last updated: