What is Spock?

Spock meticulously tracks, diagnoses, and analyzes critical metrics for DApp creators to achieve success and growth with ease and efficiency.

Main Features

Precise audience segmentation

Accurate data analytics and insights

User flow tracking and analysis

Comprehensive on-chain and off-chain data analysis

Personalized messaging and engagement
Frequently asked questions
Related Apps
A powerful analytical tool that brings the entire crypto Twitter into one platform, solving problems such as finding new crypto projects and identifying scammers....

An all-in-one DeFi trading tools platform leveraging the fastest, most accurate on-chain data available. ApeSpace tools were designed to help customers beat the market. ApeSpace accomplishes this in s...

A user-friendly, no-code platform for analytics and visualization of blockchain data. Easily understand smart contract data, perform analytics, and create helpful charts and dashboards. Ideal for moni...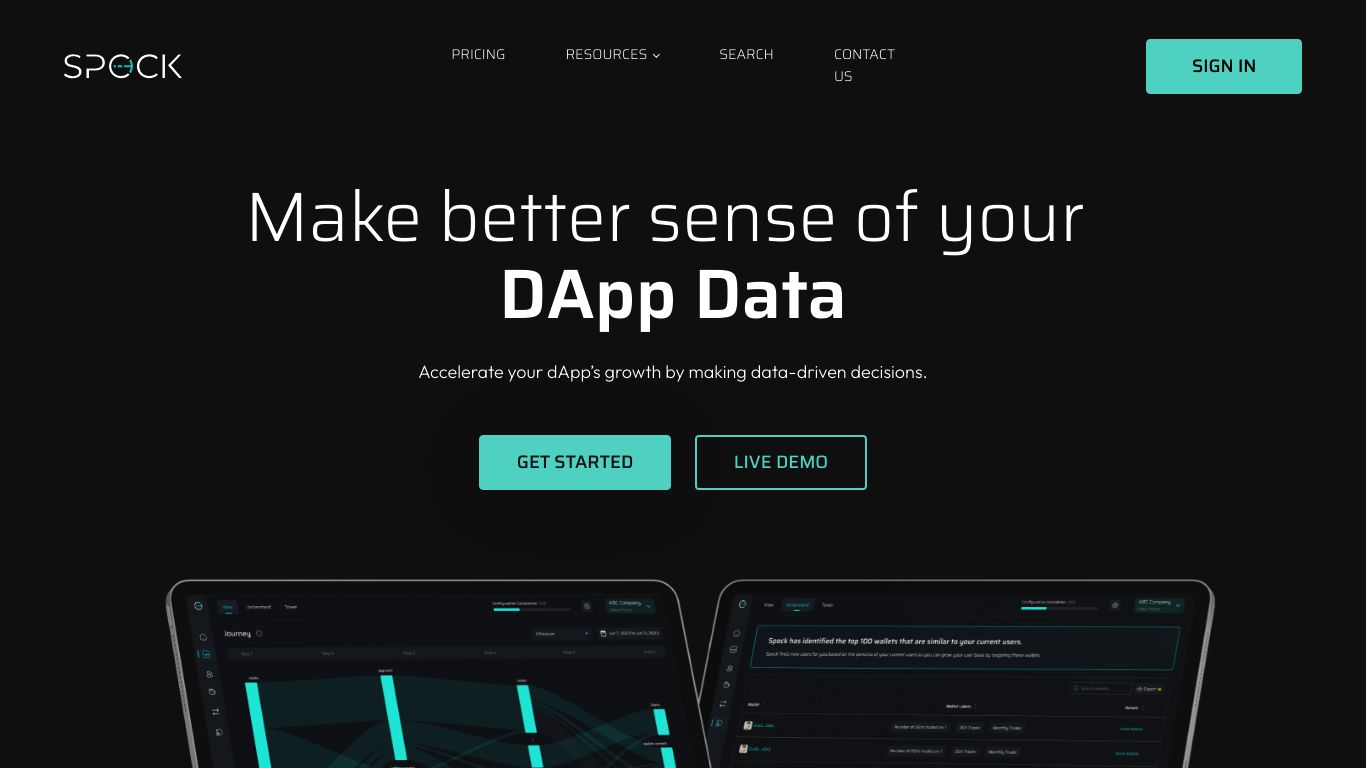 Last updated: