What is Set Protocol?

A web3 asset management platform providing financial infrastructure tooling, supporting external integrations with exchanges, lending platforms, automated market makers, and asset protocols. More advanced strategies such as yield farming, perpetual swaps, and margin trading are also supported.

Main Features

Portfolio Management Tools

Powerful DeFi Integrations

Professionally-Managed Sets

Developer Documentation and SDKs

Community and Liquidity Incentives
Frequently asked questions
Related Apps
A DeFi protocol offering perpetual futures options with up to 10x leverage for multiple tokens. Liquidity providers contribute to the pool and receive trading fees as benefits. Bug bounties are offere...

Erasure is a decentralized staking mechanism powered by NMR that allows strangers to trust each other, exchange information, and get honest answers and feedback for specific requests. The on-chain pro...

A yield and treasury management protocol backed by Coinbase, Paradigm, and DragonFly. Users can earn up to 13% APY by locking assets in their vaults. Options for comfortable lending strategies are ava...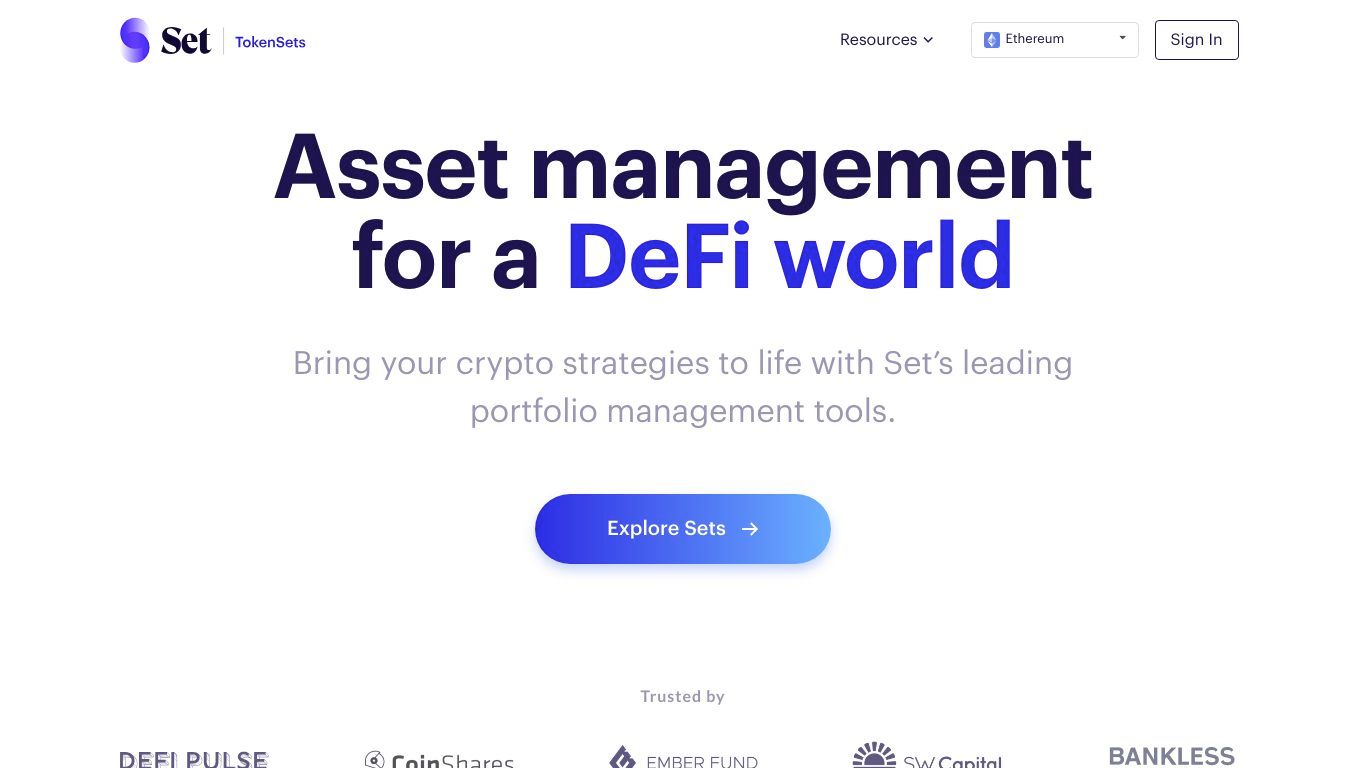 Last updated: