What is Sender?

A global cryptocurrency service provider that allows you to purchase and transfer cryptocurrency, send and receive cryptocurrency anywhere, convert cryptocurrency using decentralized exchanges and stay updated with price trends and top tokens.

Main Features

Robust security with sole control of private keys and funds

Security audit by SlowMist, a well-known security firm

Bug bounty program with rewards up to 50,000 USDT

Help users resist fraud and safeguard digital assets with a blacklist of malicious addresses

Integration with Ledger wallet for enhanced asset protection
Frequently asked questions
Related Apps
Blocto is an account abstraction wallet with over 1.6 million users. Their wallet provides a seamless onboarding experience with no need for coins or seeds. Builders can easily integrate Blocto's cros...

Multi-chain, fully non-custodial wallet launched by Berlin-based Unstoppable Finance to empower people worldwide in accessing and unlocking financial opportunities in DeFi trading....

Store, invest and exchange funds on multiple networks with account abstraction and comprehensive analytics, making decentralized finance more accessible and user-friendly....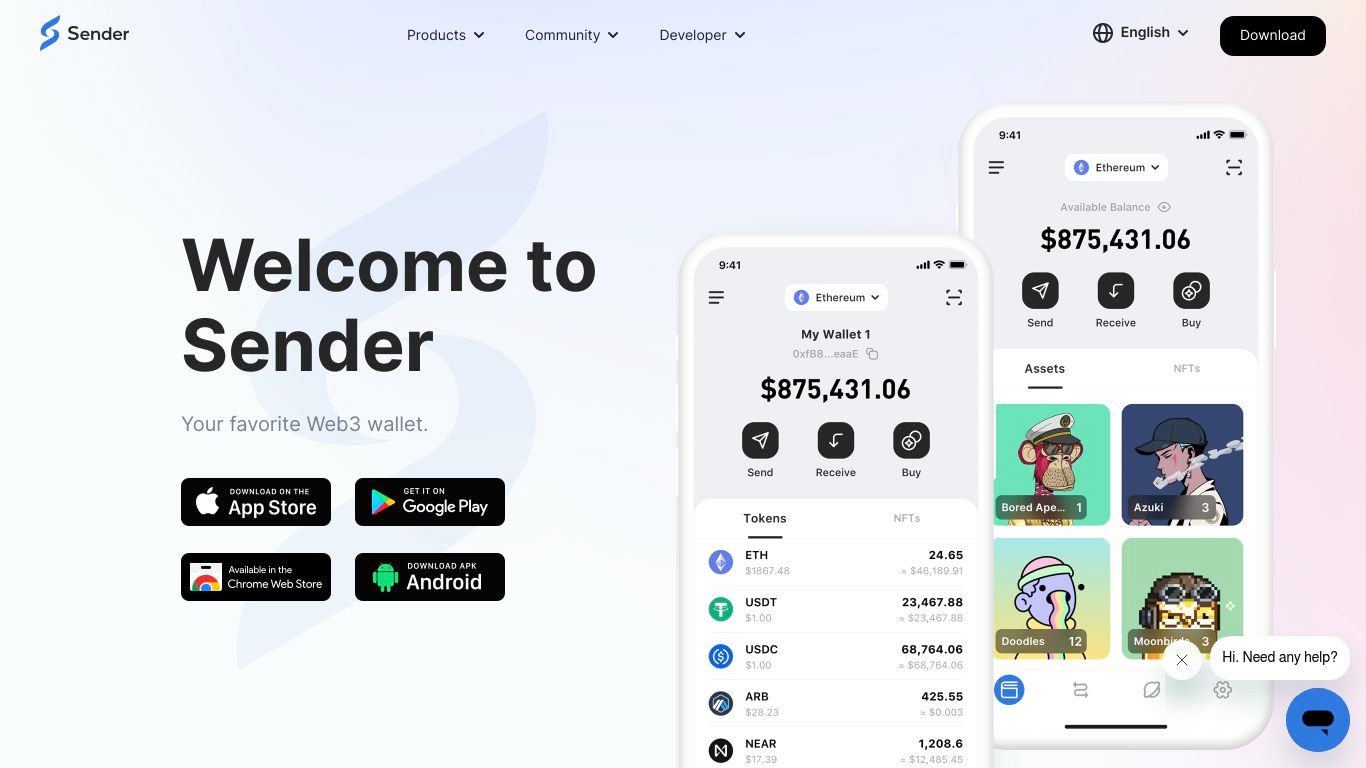 Last updated: