What is Relay?

Relay is an open-source chat widget that decentralizes communication between Web3 personas and the DAOs and companies they want to interact with. It allows sites to quickly get an XMTP wallet messaging chatbox installed on their site, and ChatGPT embedding will help users talk to dApps and transact with smart contracts in a conversational way.
Related Apps
Brings the power of email to Web3, allowing users to connect their wallet and exchange emails with any wallet address or DIDs. Dapps can use email APIs to send important communications, improving UX, ...

A wallet-to-wallet chat application and widget with E2E encryption that enables users to communicate without leaving the customer site....

Easily track and receive notifications for transactions and wallet signatures across multiple blockchain addresses....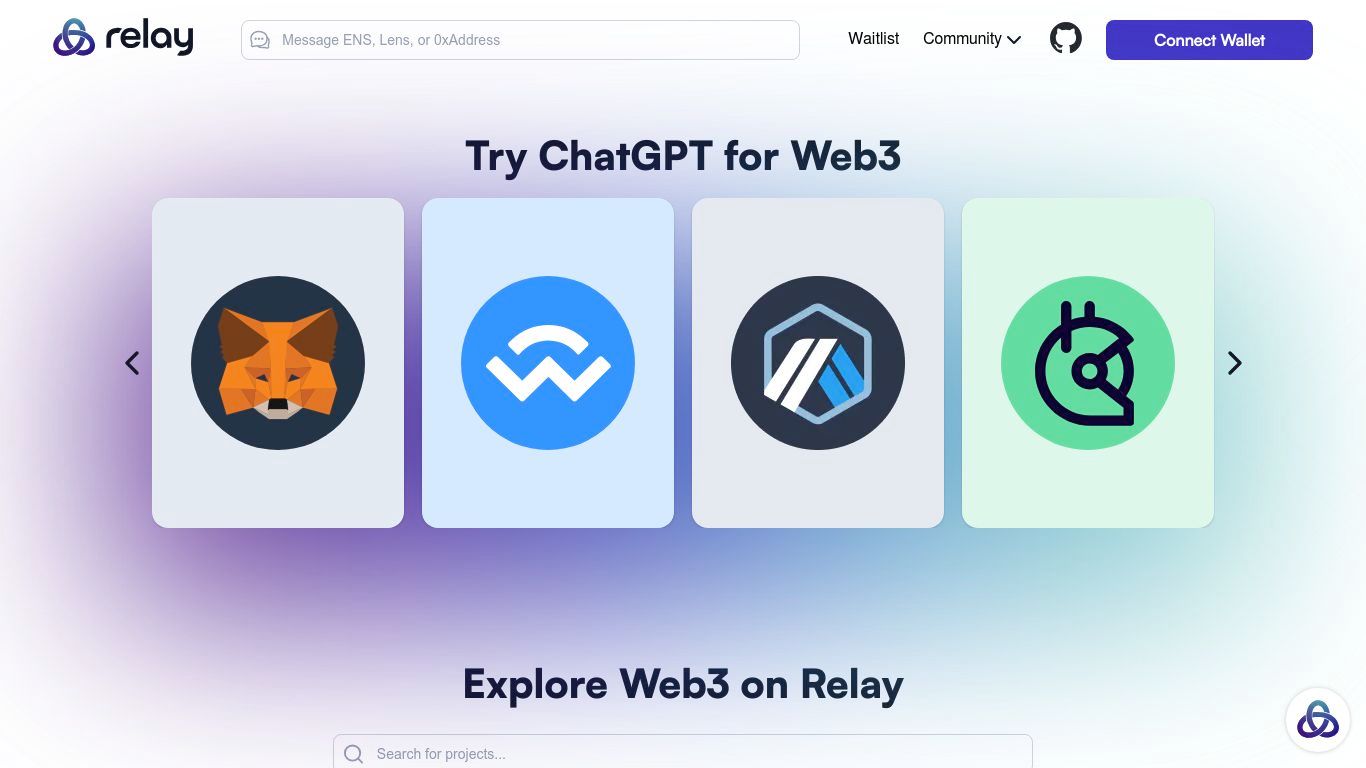 Last updated: