What is Redefine?

An end-to-end security technology for DeFi investors, providing an active risk mitigation system and firewall solution against DeFi attacks. Redefine aims to make DeFi anti-fragile, safe and accessible to all. dApprovals is also available, the most advanced and secure way to manage approvals in one place.

Main Features

Risk mitigation system

Firewall solution against DeFi attacks

Multi-chain approval manager (dApprovals)

Transaction simulator (DeFirewall)

Automated due diligence and real-time alerts
Frequently asked questions
Related Apps
Provides fast, accurate, and secure off-chain data. Utilizes Tribes and Clans model and parallel processing for true decentralization and full finality in 3-5 seconds. Dapps can apply for SNAP to rece...

Onmeta facilitates fiat purchase of Web3 tokens with a simplified UX for non-native crypto users. Web3 platforms can easily integrate Onmeta's widget to enable easy onboarding of their users into thei...

Premier tool to save any Twitter thread, tweet, or conversation in universally accessible, uncensorable format using Polygon blockchain, IPFS, and Filecoin for durable storage....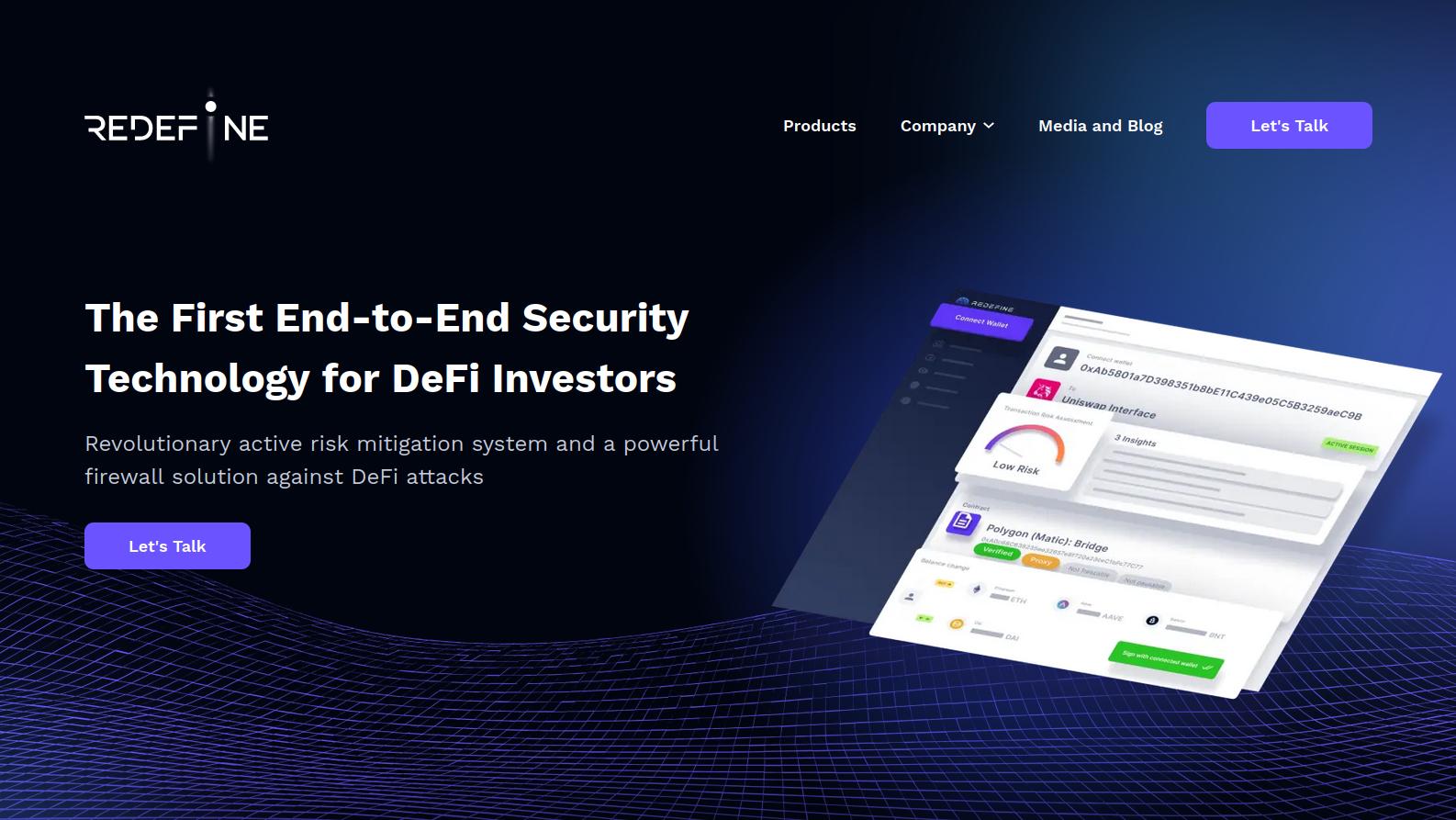 Last updated: