What is rarity.tools?

A website for ranking and comparing NFT collectibles such as CryptoPunks, Hashmasks, Waifusion, Chubbies and Bored Ape Yacht Club based on their rarity.

Main Features

In-depth knowledge of web3 technology

Expertise in decentralized applications (dApps)

Understanding of blockchain protocols

Ability to navigate smart contracts

Knowledge of decentralized finance (DeFi)
Frequently asked questions
Related Apps
NFT data aggregator with analytic tools, including market trends, search engine ranking, rarity, whale tracking, and drops for users to buy and evaluate NFTs. Includes an API for developers to incorpo...

NFT trading tracker for Ethereum. Follow contracts or wallets and receive notifications on activity to mobile devices and Google Chrome. Also compatible with iOS and Android. Currently only supports E...

The leading NFT aggregator that analyzes data for millions of NFTs across 15+ blockchains, providing users with insights to discover and invest in a range of NFT collections. Developers can access rea...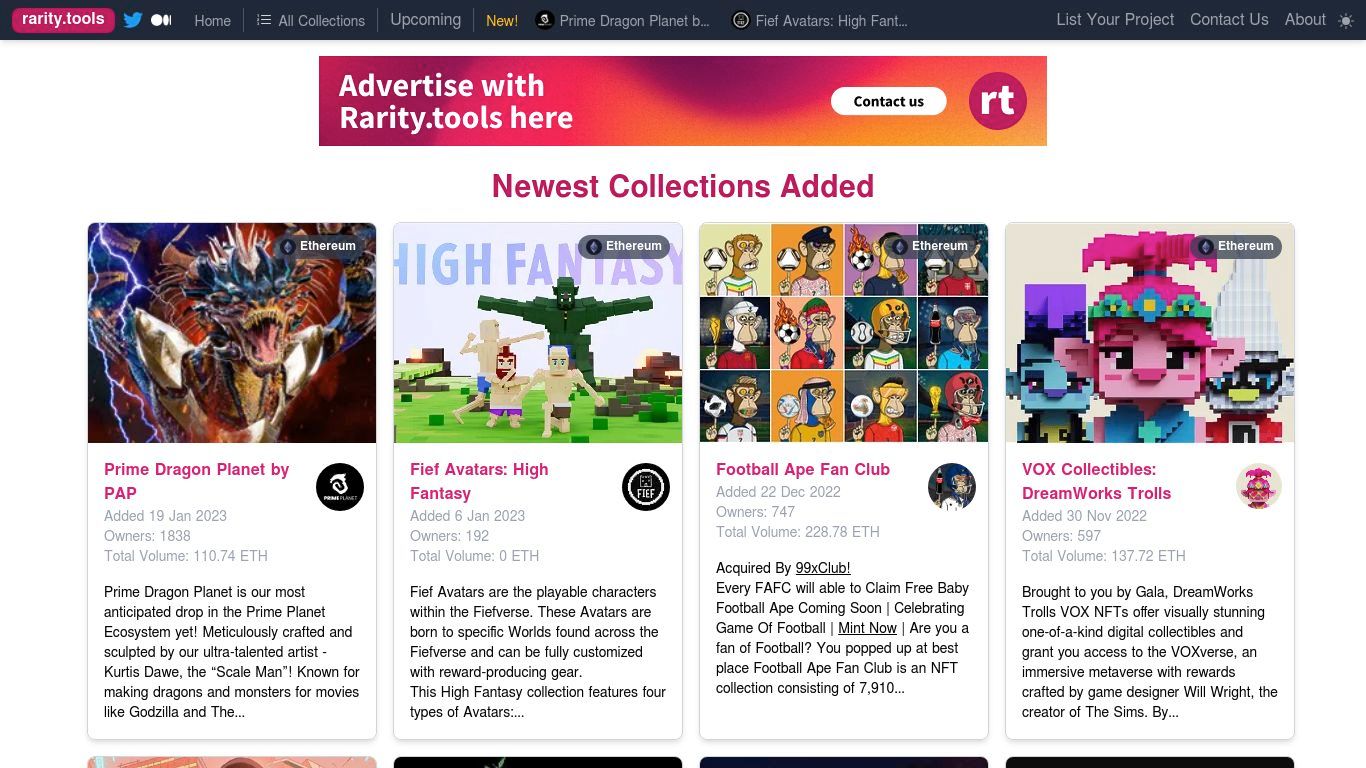 Last updated: