What is Rabby Wallet?

A Web3 wallet that automatically switches to the appropriate chain for a smooth multi-chain experience. Our security rule engine allows you to verify errors and risks before signing transactions. Get an estimated balance change while signing a transaction.

Main Features

Smooth multi-chain experience

Automatically switch to the corresponding chain based on your visited site

Pre-sign check for security

Supported by Rabby security engine

The first wallet showing your estimated balance change

Blockchains
Frequently asked questions
Related Apps
A non-custodial wallet that allows secure storage, swapping, and sending of NFTs and crypto across 15 blockchains. Rated 5 stars by over 150,000 users on Google Chrome store. Supports Ethereum, Solana...

A mobile and web-enabled platform that allows users to buy, sell, trade, earn, use, and learn crypto through a multi-chain, web3 wallet....

A smart wallet for NFT, metaverse, and web3, designed for ease-of-use and security, offering features like paying transaction fees in any token, 30% cheaper transactions, immediate access to funds, ea...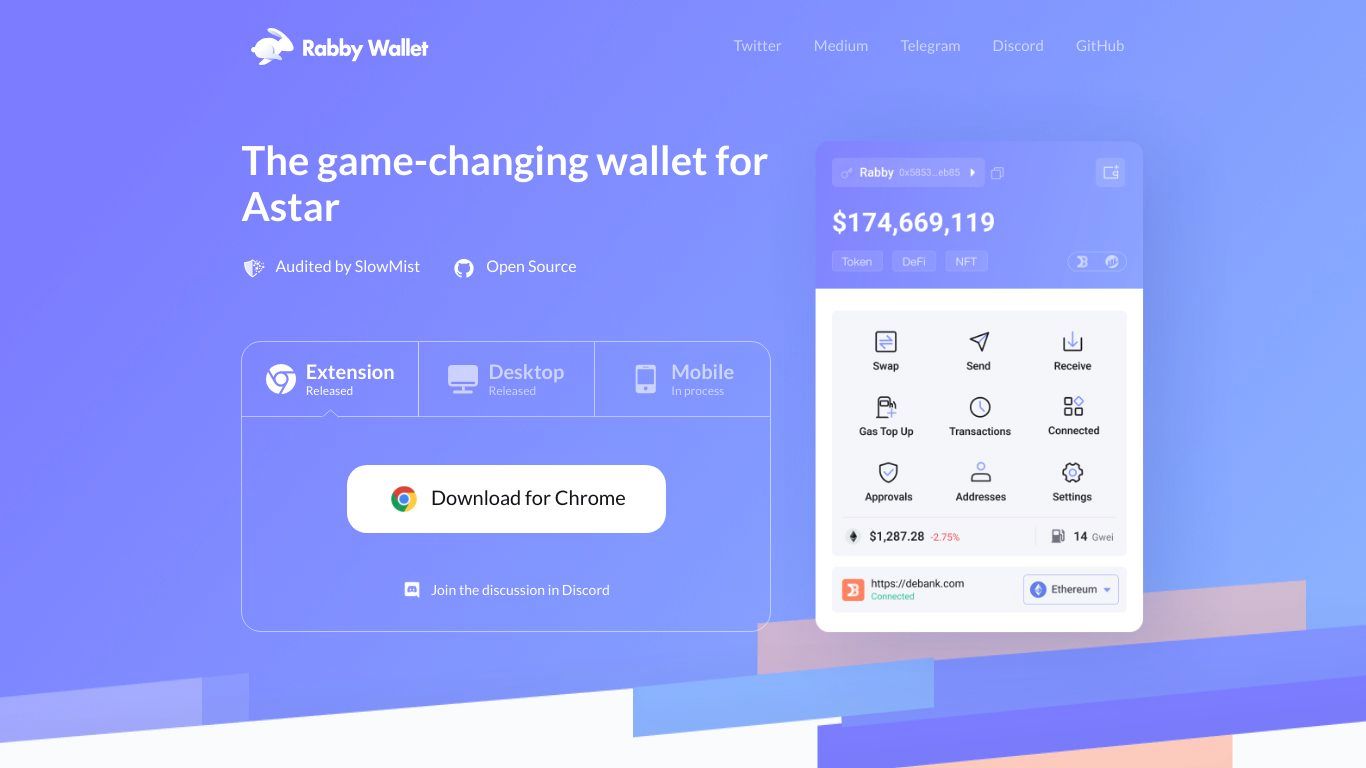 Last updated: