What is Overtime?

Overtime is a decentralized and permissionless positional market for popular sporting events. It operates on Thales protocol contracts and is powered by reliable data feeds from Chainlink. The platform allows users to purchase positions for their favorite sports teams through the highs and lows of an entire season, with sports such as soccer, football, basketball, UFC, tennis, and eSports all on offer. Traders can experience all the fun of sports markets with no KYC, no one taking custody of their funds, and no user registration. Overtime is governed by the Thales DAO and Thales Council.

Main Features

Security

Cheap transactions

Easy fund recovery

Transparency

Non-custodial markets
Frequently asked questions
Related Apps
A decentralized finance (DeFi) platform built on the Synthetix protocol that allows users to trade synthetic assets, which are tokenized derivatives that mimic the value of another asset. The platform...

Decentralized leveraged trading platform offering low trading fees, a wide range of leverages and pairs and is more capital efficient than any existing platform. Powered by GNS and ERC721 utility toke...

A platform combining NFTs and DeFi to provide an intuitive and open platform for personal finance. Users can create, modify, and replicate portfolios, regardless of financial capacity. NFTs embody an ...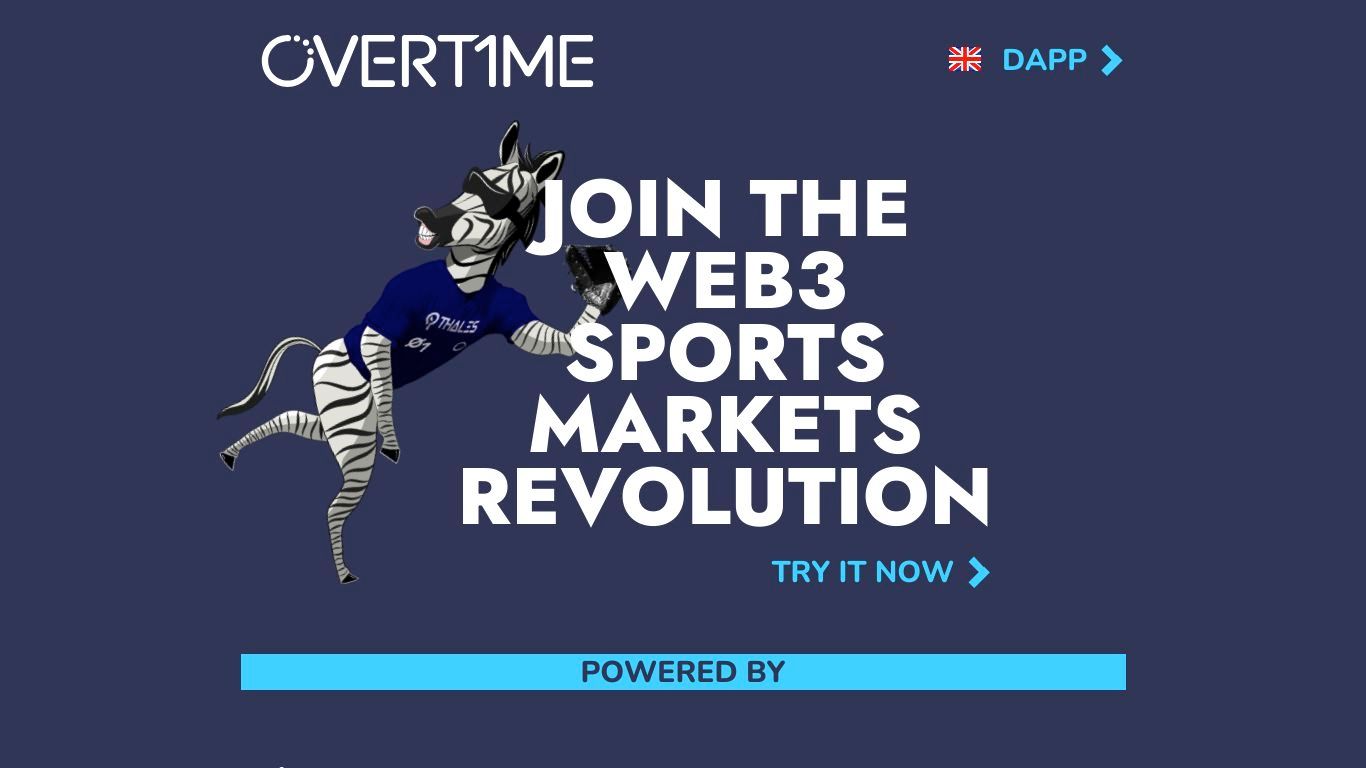 Last updated: