What is Notional?

Notional is the first Ethereum-based protocol for fixed rate and term borrowing and lending. It offers a true market for lenders and borrowers, democratizes investing, and allows for leveraged vaults for yield strategies.

Main Features

Fixed rate lending with guaranteed interest rates

Leveraged vaults for maximizing returns

Liquidity provision with incentives and high interest rates

Ability to deposit assets and earn interest

Prioritizes security through testing, auditing, and bug bounty program

Blockchains
Frequently asked questions
Related Apps
TrueFi offers a unique collateral-free method of decentralized lending, utilizing automated, market-driven credit rating and lending protocol. Borrowers have the freedom to exit at any time, with tran...

A decentralized lending protocol operating on Binance Smart Chain, Ethereum, Polygon, and Fantom, allowing users to stake various coins for assets like ETH and USDC. The platform's token (CREAM) enabl...

Introduces Credit Accounts to increase capital efficiency in DeFi by using isolated smart contracts with predefined parameters such as whitelisted tokens and liquidation thresholds. These accounts hol...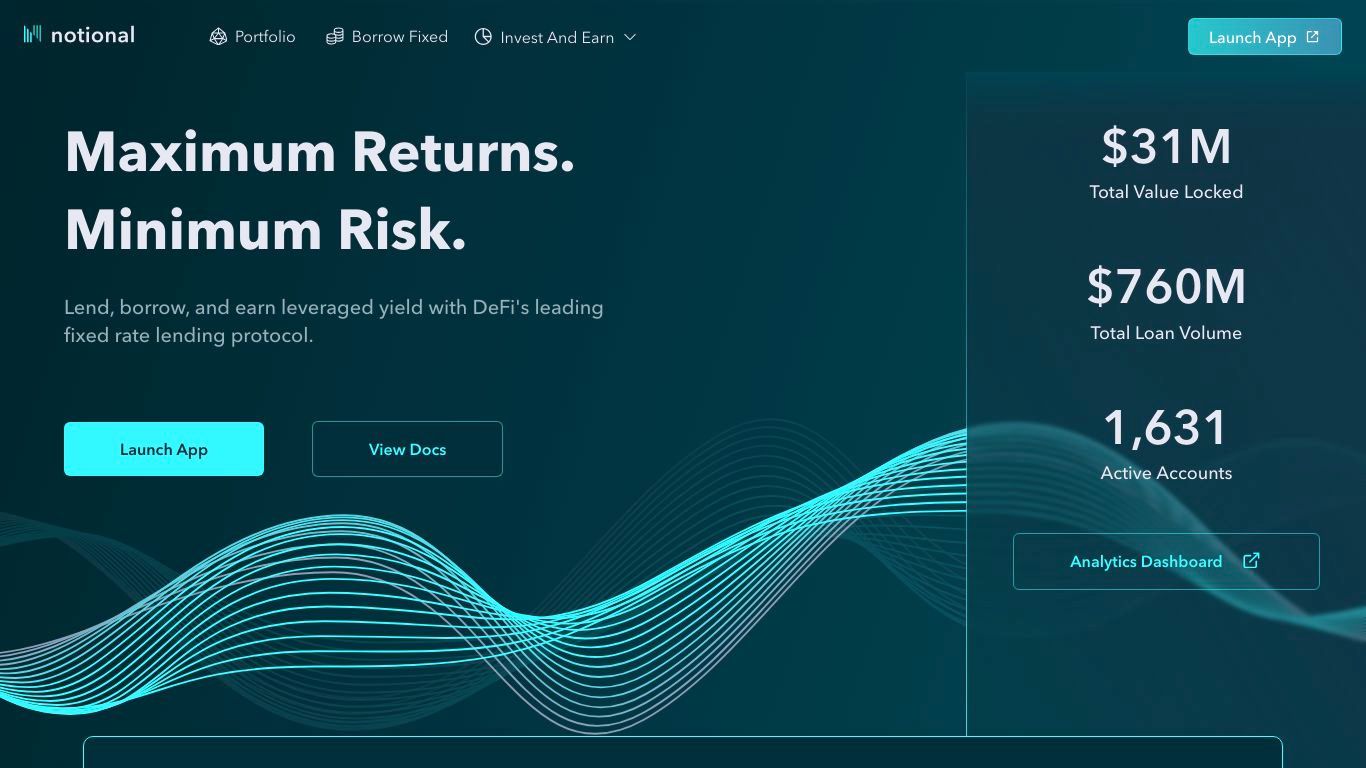 Last updated: