What is Multibase?

Multibase is a comprehensive Web3 user analytics tool. With Multibase, you can track user behavior, transaction history, balance changes, and interactions with other Dapps to optimize user growth. Fetching bulk, historical on-chain wallet data is easy with Multibase. Use Multibase's no-code, simple visualization tool to understand your on-chain users better.

Main Features

Visualize historical metrics

Track user retention

Detailed conversion tracking

Flexible pricing plans

Comprehensive user journey queries
Frequently asked questions
Related Apps
An Ethereum network DeFi and Analytics tool that replicates trades of the top crypto traders, provides trade notifications, offers a simple user interface to manage your portfolio, and execute trades....

Bello simplifies blockchain analytics for creators, providing insights into collectors' behavior through intuitive dashboards and a no-code approach. It helps creators grow their community and succeed...

Blockpour provides real-time data feed and cross-chain interface for identifying trends and opportunities in DEXs, DApps, and AMMs across various chains. The platform offers chain-agnostic multichain ...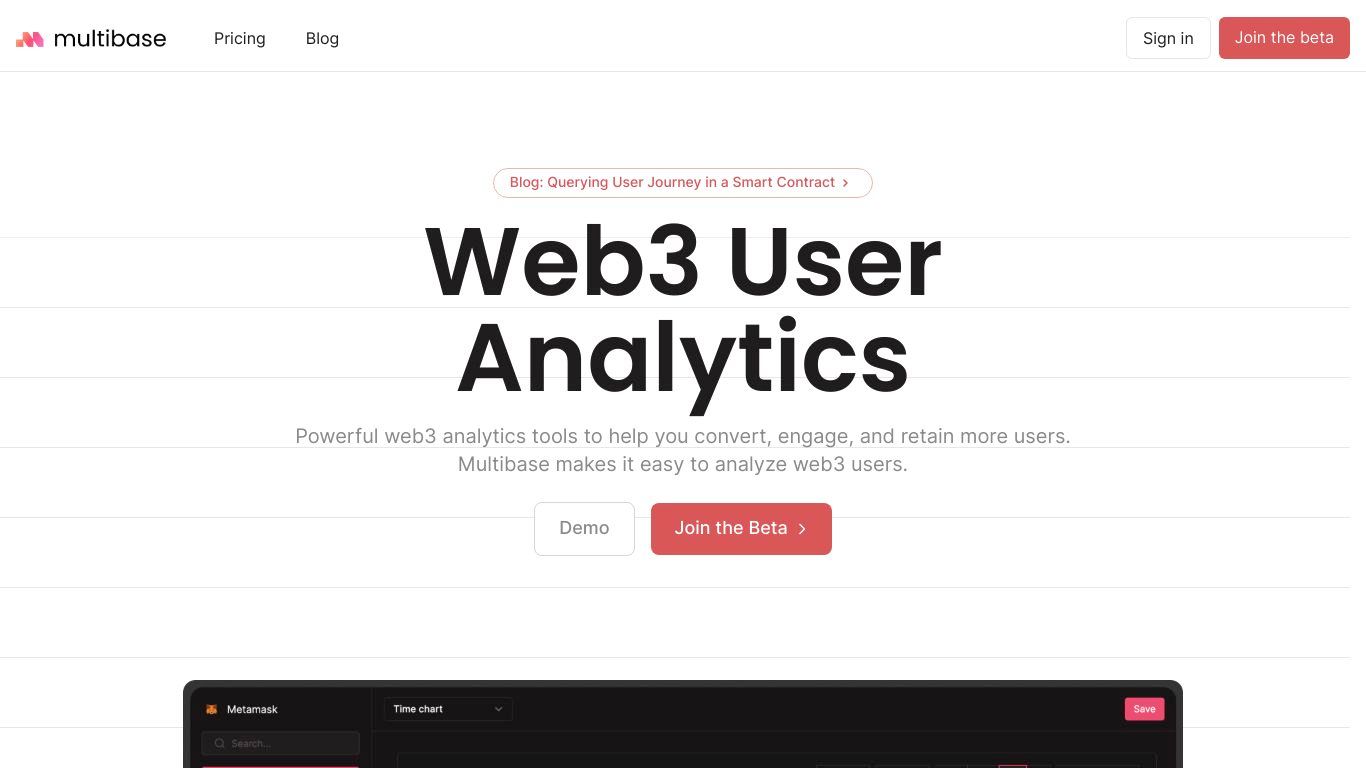 Last updated: