What is Militereum Firewall?

A powerful firewall for Windows and MacOS that blocks suspicious transactions with native support for Ethereum, Polygon, Arbitrum and Optimism. Compatible with every EVM-based wallet, including browser-based and desktop wallets.

Main Features

Enhanced security

Cheap transactions

Easy fund recovery

Real-time monitoring

Decentralized network
Related Apps
Our app automatically indexes and analyzes all projects on BNB and Ethereum blockchains to help users determine their worth. We provide market information, safety information, off-chain data, and more...

A payment infrastructure that leverages DeFi and Web3 technologies to allow for blockchain-based payments. Merchants can access received payments in real-time with automatic token conversion as part o...

A revenue share protocol & suite of on-chain earnings tools. Helps developers offer better pay-out functionalities for businesses and creators....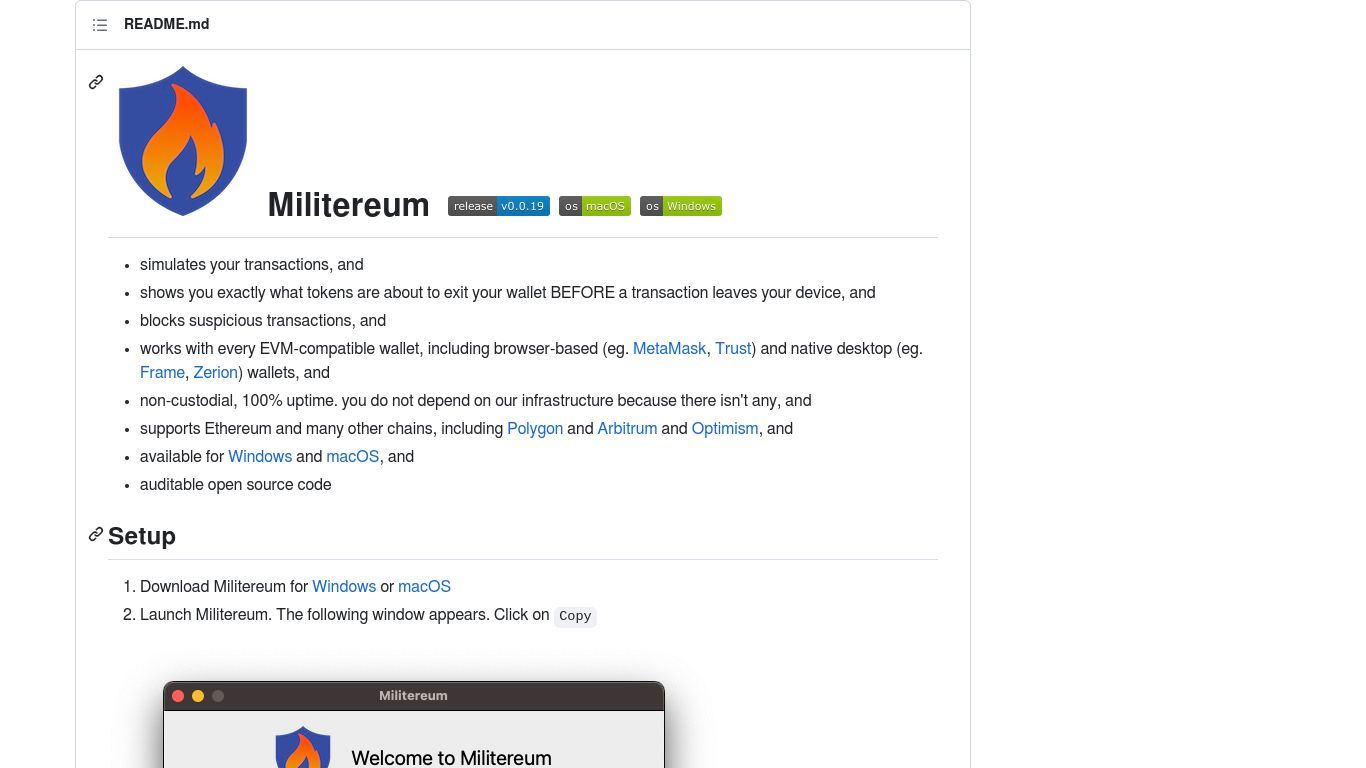 Last updated: