What is MetaCartel?

MetaCartel is a coordinating body that funds and supports the development of Web3 technologies and the open internet of value. Their mission is to accelerate and drive the widespread adoption of Web3 to create a more equitable world.

Main Features

Supportive ecosystem

Creators and builders at the forefront of web3 and DAOs

Community First Manifesto

Taco Townhall every Tuesday

Public Nouns

Blockchains
Frequently asked questions
Related Apps
Syndicate is a social network and decentralized investing protocol that allows investors and communities to create Web3-native investing DAOs. Syndicate also provides infrastructure and tools for inve...

Seed Club is an organization that helps web3 community builders capture the value created by online communities, rather than platforms. They offer an accelerator program, studio projects, and a growin...

A DAO tooling app and credentialing platform that helps developers, community contributors, and DAOs work more efficiently. Its badges platform provides on-chain qualifications for skills such as Soli...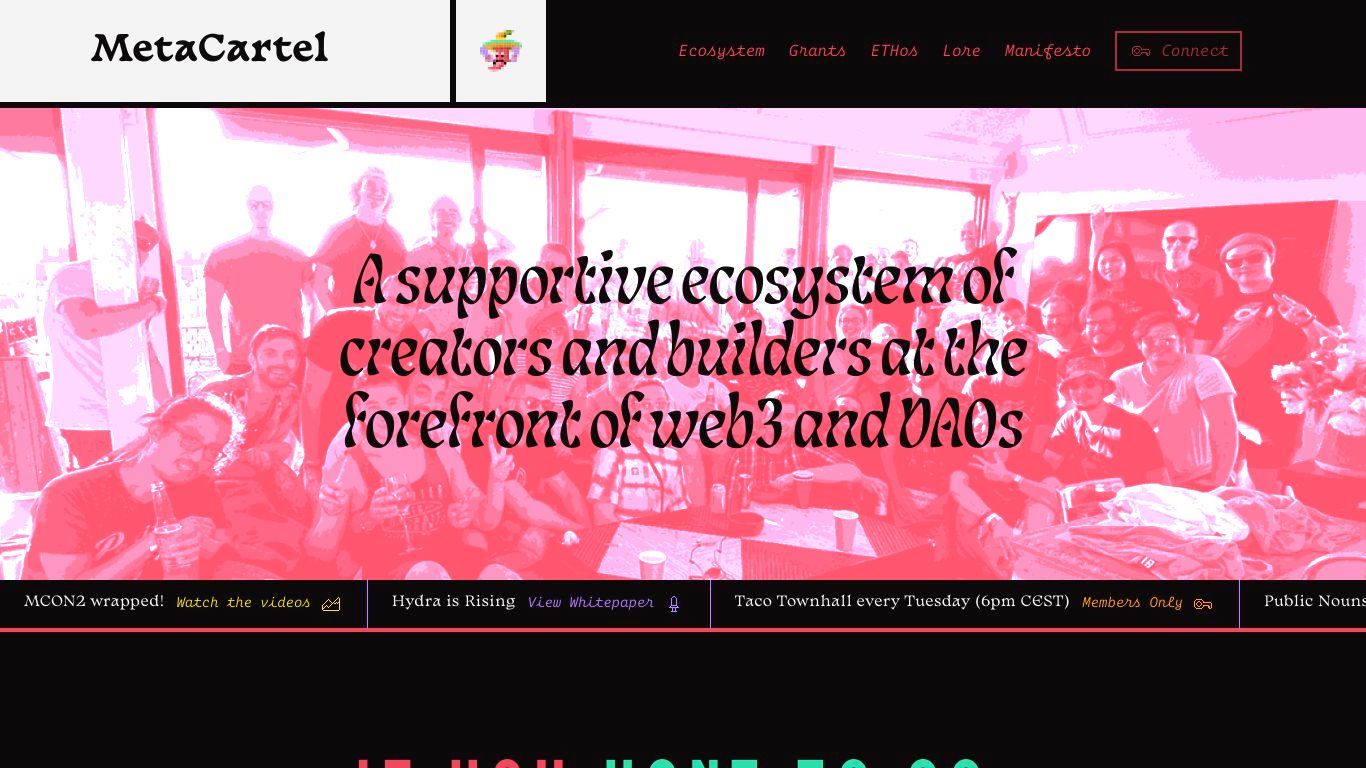 Last updated: