What is Matcha?

Matcha is a decentralized exchange (DEX) that aggregates prices from various liquidity sources for smart order routing, providing traders with optimum prices and maximizing their trade value. Matcha values transparency by displaying all trading costs upfront and not keeping the difference between the quoted and realized prices of trades.

Main Features

Competitive prices and aggregated liquidity from over 100 exchanges

Support for more than 4 million tokens

Compatibility with 8 or more EVM-compatible chains

Optimized trade execution and minimized slippage by up to 50% through statistical models and avoidance of MEV

Advanced trader control over slippage, gas fees, and liquidity sources
Frequently asked questions
Related Apps
A DeFi protocol within the Solidly ecosystem offering swapping, vesting, bribing, and liquidity pool. Users with Ethereum-native wallets can easily interact with the interface....

A DeFi application that enables searching, sending, receiving, and swapping of over 50k cryptocurrencies at the best prices with 0% swap fees on multiple networks including Arbitrum, Binance BNB Chain...

A decentralized finance application for the Ethereum blockchain that settles buy and sell orders between users by finding a coincidence of wants (CoW) to prevent slippage and fees. If a match is not f...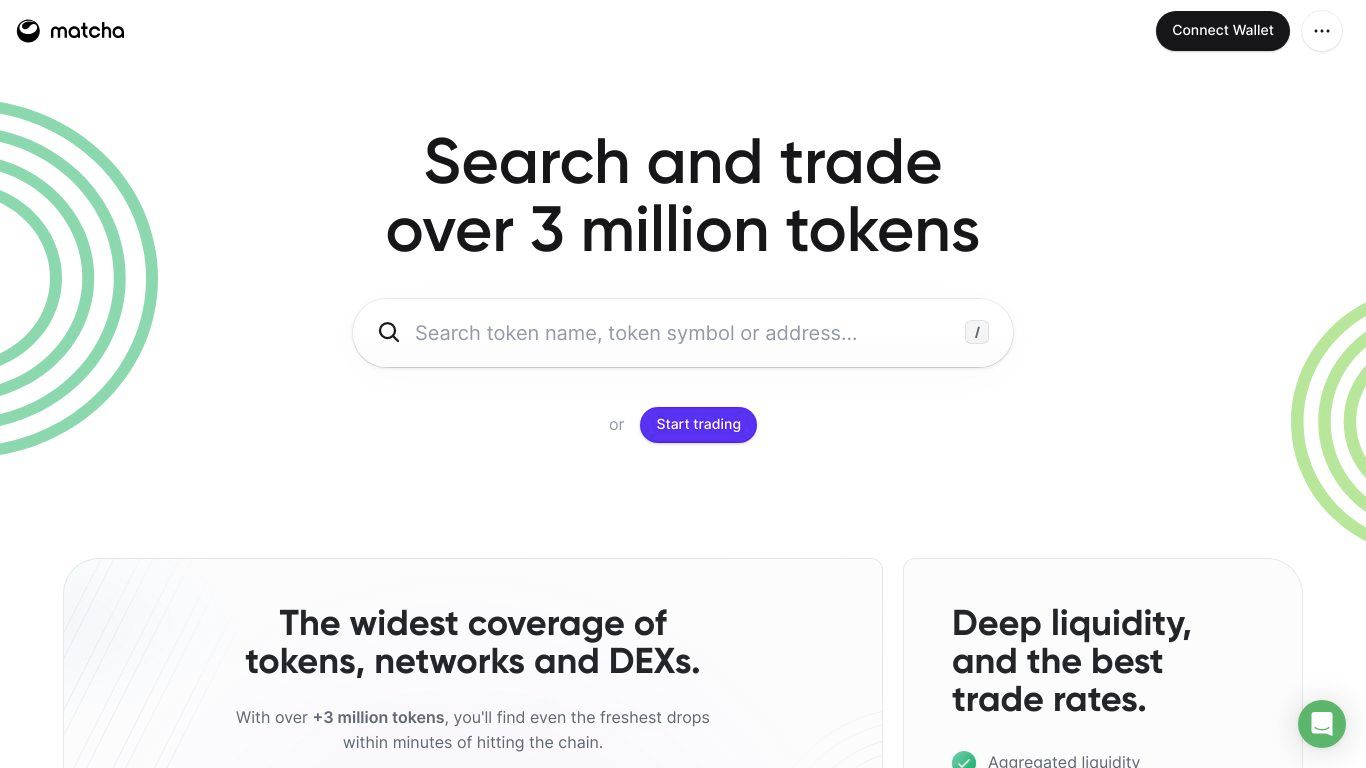 Last updated: