What is LooksRare?

A decentralized NFT marketplace running on Ethereum that allows users to list, buy, sell, stake and trade NFTs. Users can also earn rewards in LOOKS tokens. Developers can access the LooksRare API to retrieve data on orders and other contracts. Looksrare's reward system is an incentive for users of the platform.

Main Features

Earn rewards through trading and collecting NFTs

Wide variety of collections available

Buy and sell NFTs on the marketplace

Opportunity to earn LOOKS tokens

User-friendly interface for easy navigation

Blockchains
Frequently asked questions
Related Apps
An Ethereum-based NFT marketplace developed by Kayvon Tehranian and Matthew Vernon that allows users to sell, make offers for and collect NFTs and collections, search and filter for various collection...

An NFT marketplace founded in 2017 where users can collect and trade authentically created artworks by artists within the network. Developers can use the SuperRare DAO for editing and curating the pla...

A decentralized platform for sports clubs to build their fandom with NFTs and DeFi tokens. Socios offers an NFT marketplace where sports clubs can sell their NFTs to fans. Additionally, Socios creates...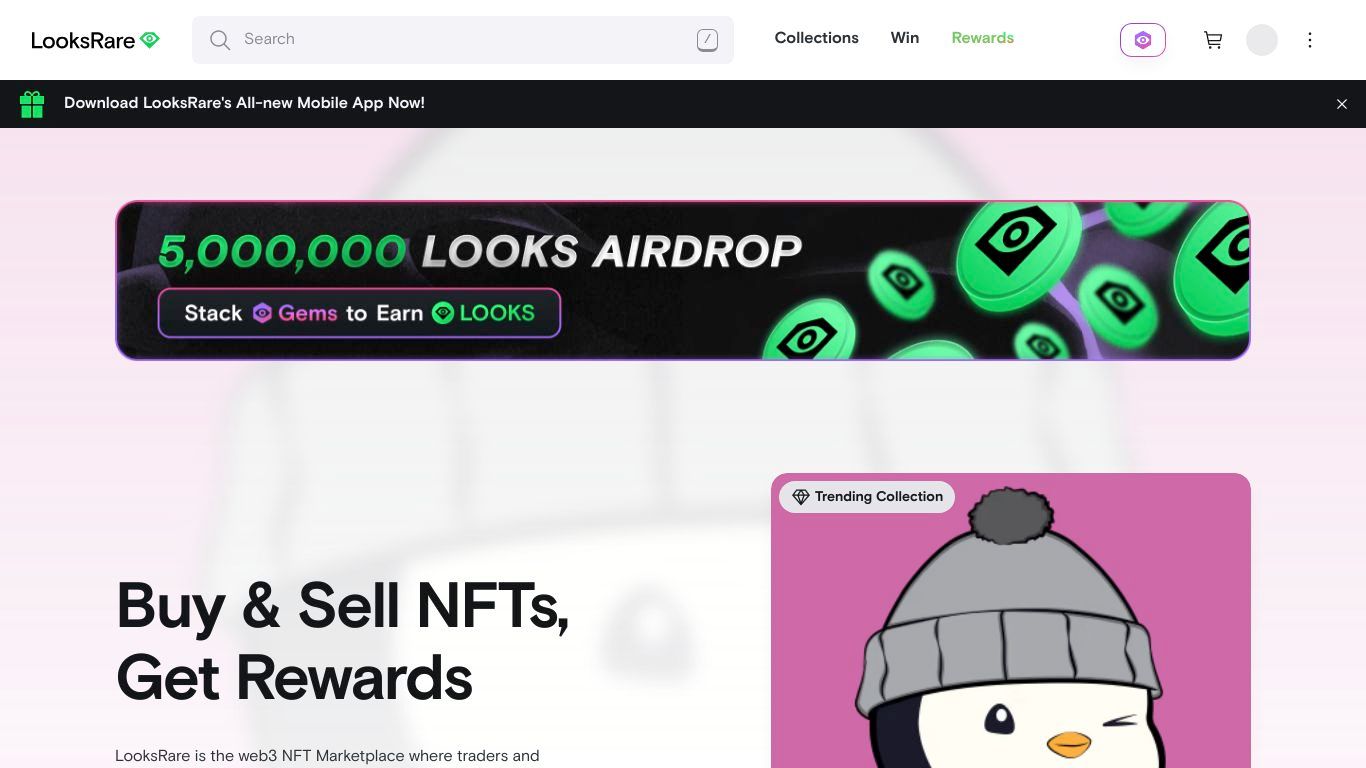 Last updated: