What is Llama Lend?

Collateralize small NFT collections and borrow ETH with a fixed interest rate determined by pool utilization rates. Upon providing the NFT, 1/3 of its value is given in ETH and users have two weeks to repay the loan with interest only charged for the time used.

Main Features

Connect Wallet

View and manage pools

Borrow and repay loans

Access notifications

Open menu for additional options

Blockchains
Frequently asked questions
Related Apps
Friend.tech is a revolutionary app, built atop the Base network, that decentralizes social interactions using social tokens. It empowers creators to financially benefit from their content and know-how...

Creates and supports NFT lending and renting for both fungible tokens and NFTs, with 30 top-tier VC firms and private investors backing the framework....

Pine is an NFT lending Dapp that enables users to purchase NFTs with mortgages, with a buy now, pay later system. Users can get loans on over 30 different NFT collections and the protocol also allows ...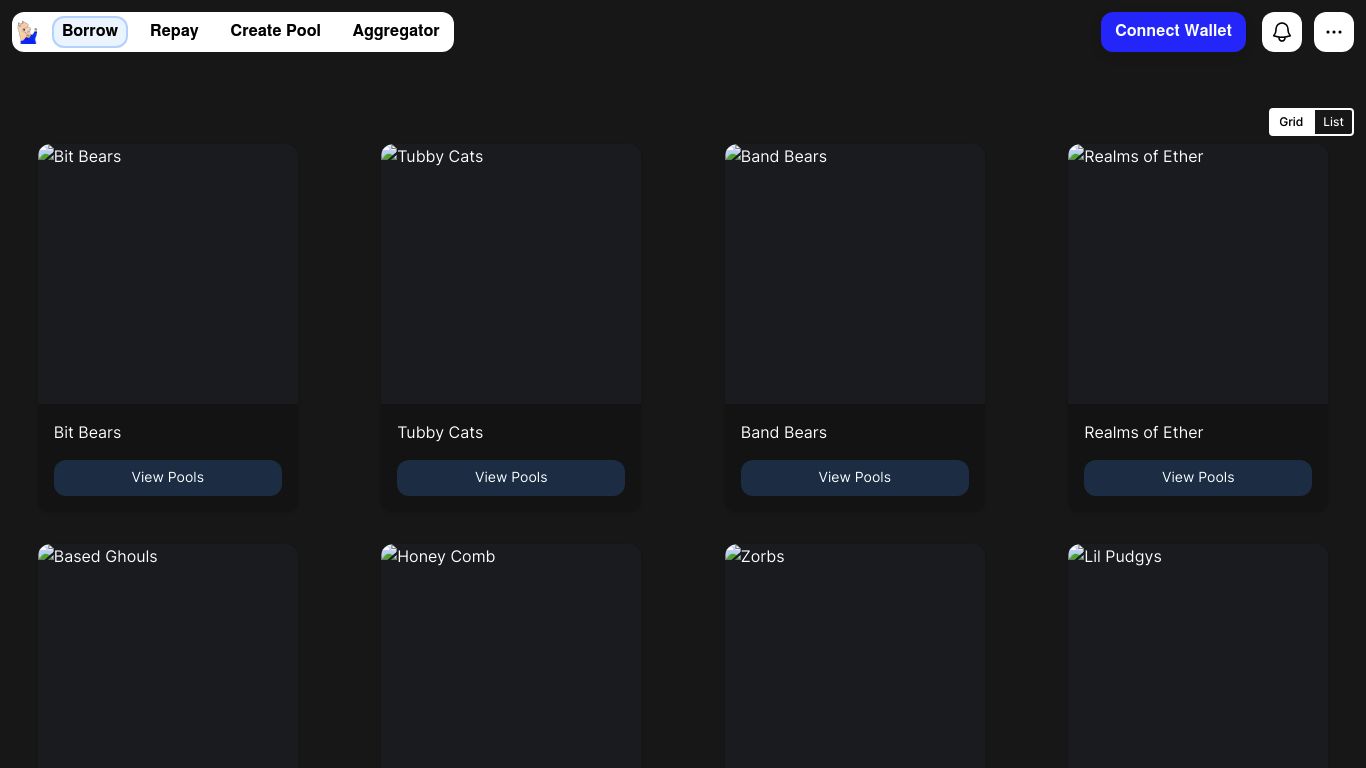 Last updated: