What is L2BEAT?

An analytics and research website providing information on Ethereum layer 2 scaling data. L2BEAT focuses on security metrics for different protocols, helping users to gauge the liveliness of Ethereum L2 protocols and view interesting metrics on each project. The platform relies on donations from its users to support its product offering and is not for profit.

Blockchains
Frequently asked questions
Related Apps
A South Korean data company providing a community-based analytics platform and market data for Ethereum, Bitcoin, Stablecoins, and other Altcoins to help investors and stakeholders make data-driven de...

One of the largest TVL aggregators that shows the development of popular chains and dApps over time with accurate and open-sourced data....

A cryptocurrency and blockchain-focused financial market data and content platform. Provides data feeds and content streams, as well as a regularly updated database of cryptocurrency projects. The San...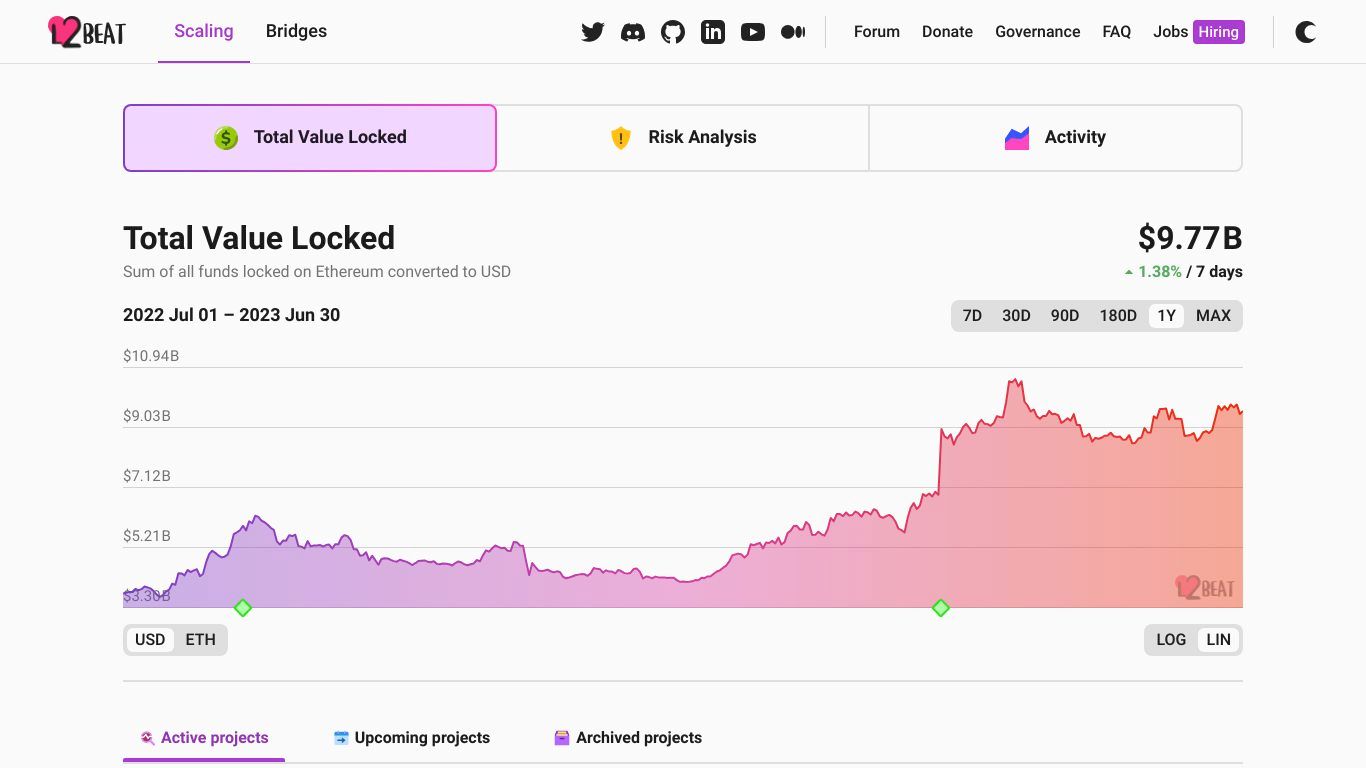 Last updated: