What is Hashscan?

Tools for NFT projects to manage and grow their communities. Understand your community better, connect on-chain and off-chain profiles, and use tools to grow it.
Related Apps
Hodlperks helps NFT creators distribute perks, POAPS, and more, in a gated way to their holders, with the support for gating the number of NFTs held and the time they have the NFT for as well. The cre...

A blockchain-based ticketing app that solves problems in the event ticketing industry. Using NFTs to represent tickets offers a secure and verifiable way to track and sell tickets while reducing the r...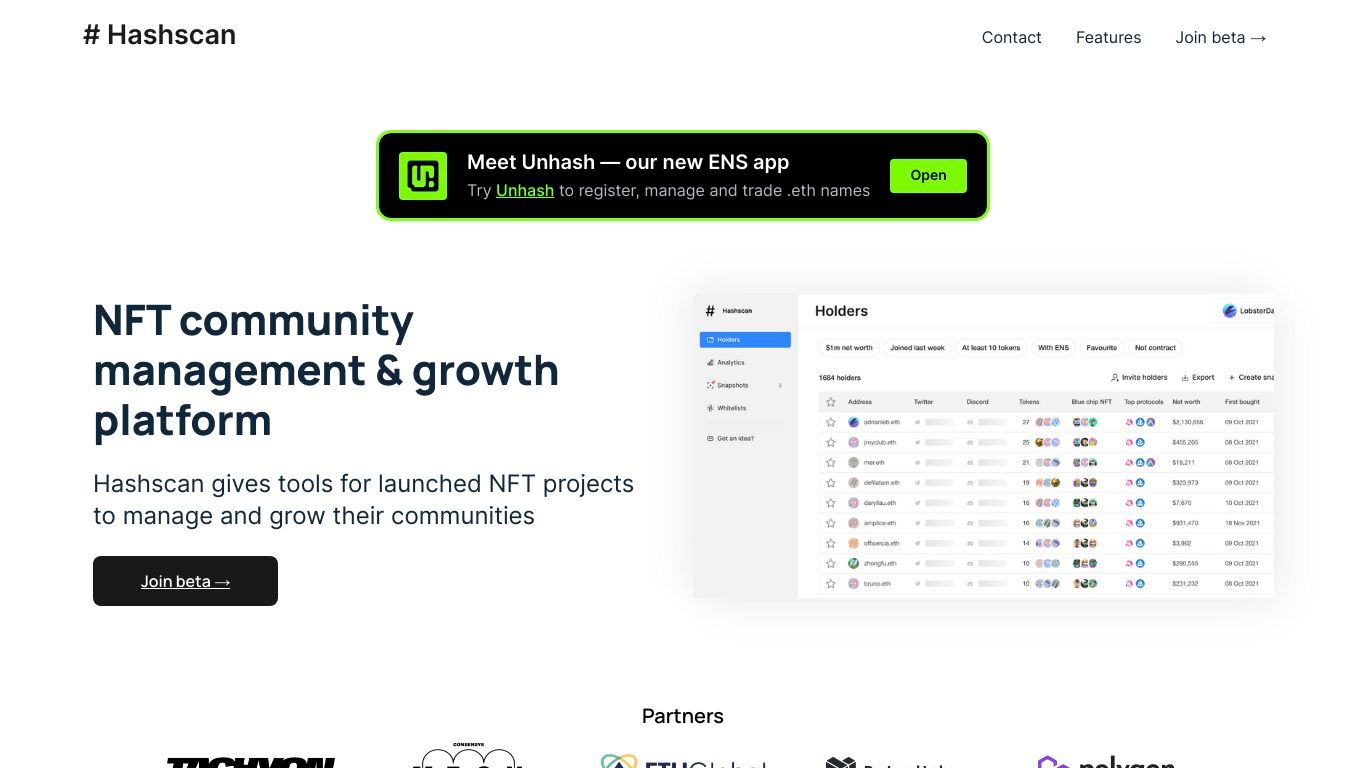 Last updated: