What is gTrade?

Decentralized leveraged trading platform offering low trading fees, a wide range of leverages and pairs and is more capital efficient than any existing platform. Powered by GNS and ERC721 utility tokens allowing ownership of the protocol through revenue capture and governance. Uses Chainlink decentralized oracle network for transparent and fair trading. Long-term vision is to become a DAO governed by GNS token and to create cutting-edge DeFi products that bring revenue to GNS holders.

Main Features

Security

GNS utility token

Deeply integrated NFTs

Staking pools

Cutting-edge products
Frequently asked questions
Related Apps
A decentralized finance (DeFi) platform built on the Synthetix protocol that allows users to trade synthetic assets, which are tokenized derivatives that mimic the value of another asset. The platform...

A platform combining NFTs and DeFi to provide an intuitive and open platform for personal finance. Users can create, modify, and replicate portfolios, regardless of financial capacity. NFTs embody an ...

Relative Finance's first DeFi app allowing retail participants to make big returns on micro-price movements by wagering on the relative value of assets. Available on Polygon and Arbitrum mainnet....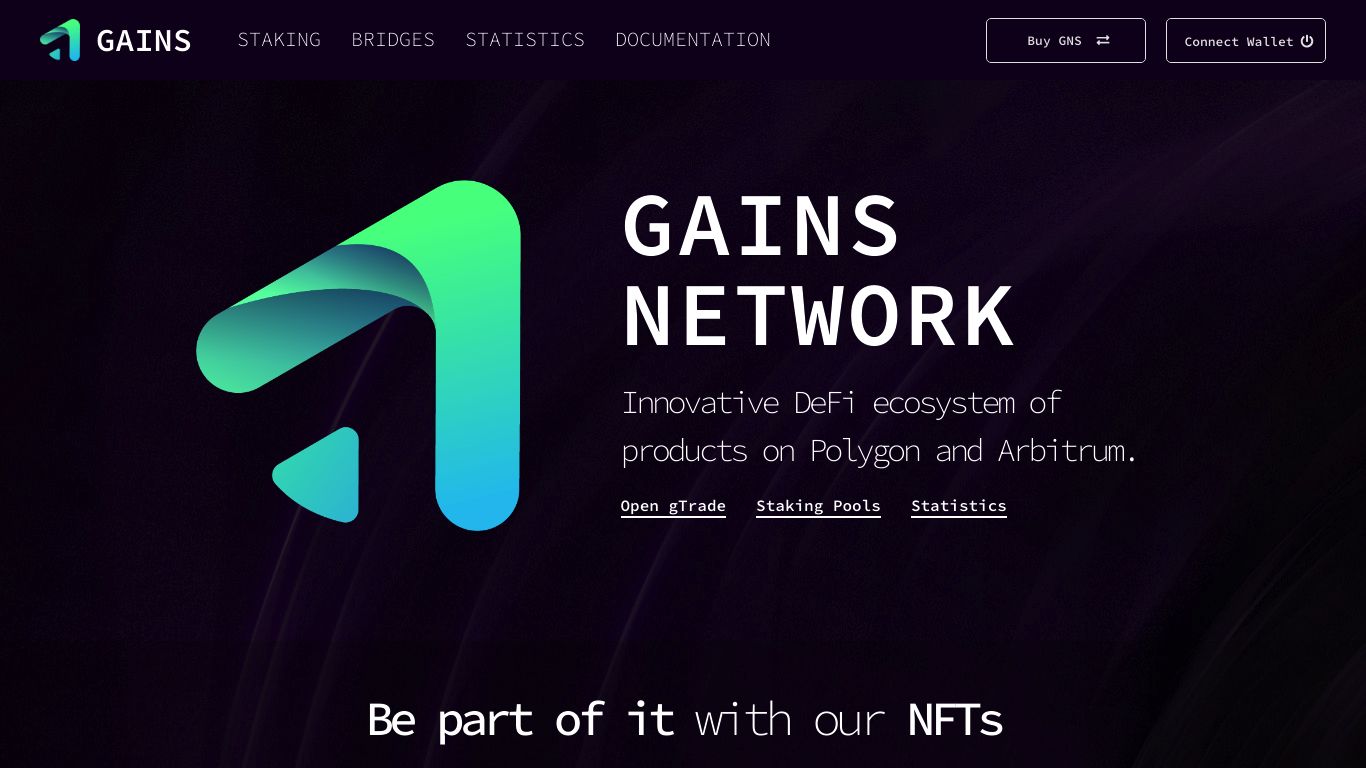 Last updated: