What is Gate.io?

An altcoin exchange offering trading, selling, and buying of 180 different coins and nearly 400 cryptocurrency markets. Users can also access strategy bots and developers can retrieve information about spot, margin, and contract trading through the API and SDK.

Main Features

User-friendly interface for easy navigation

Secure login and signup process

Mobile app for convenient access and earning rewards

Language switching for global accessibility

Exchange rate options for different currencies
Frequently asked questions
Related Apps
Founded in 2013, Huobi is a cryptocurrency exchange based in Seychelles offering Internet of Value (IoV) services, trading platform, and security and risk management system to its users. Developers ca...

A Singapore-based cryptocurrency exchange platform that allows users to buy and sell over 250 types of cryptocurrencies, use the Crypto.com visa card, and also access real-time market data, as well as...

A large cryptocurrency exchange offering basic trading options, margin, futures, P2P trading, and other products/tools. Developers can integrate data end-points into dapps and access the sandbox via K...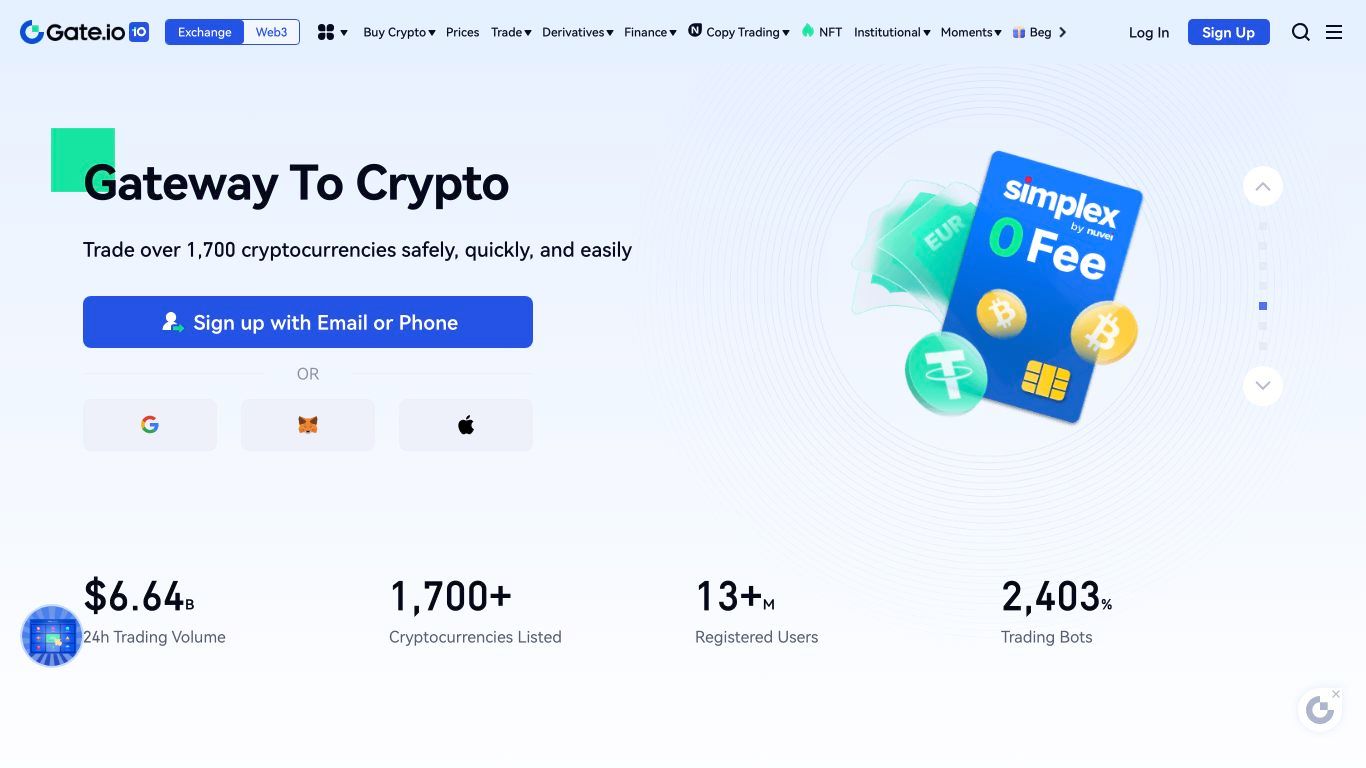 Last updated: