What is Etherscan?

An Ethereum block explorer and analytics platform for users to see and analyze assets, balances, and transactions on the Ethereum network. Developers can also interact with smart contracts and view gas prices.

Blockchains
Related Apps
A blockchain explorer launched by 0x Labs that allows users to verify and analyze on-chain activity and monitor the expansion of the 0x ecosystem. Developers can use it to access data on transaction t...

A proof-of-work (PoW) testnet for dApp developers to easily test their applications. Users can search and browse transactions and blocks, and developers can access information such as hash and timesta...

An explorer for the Optimism blockchain allowing users to search by filtering address, txn hash, batch or token. The API can be used by developers to build dapps, verify contracts and access blockchai...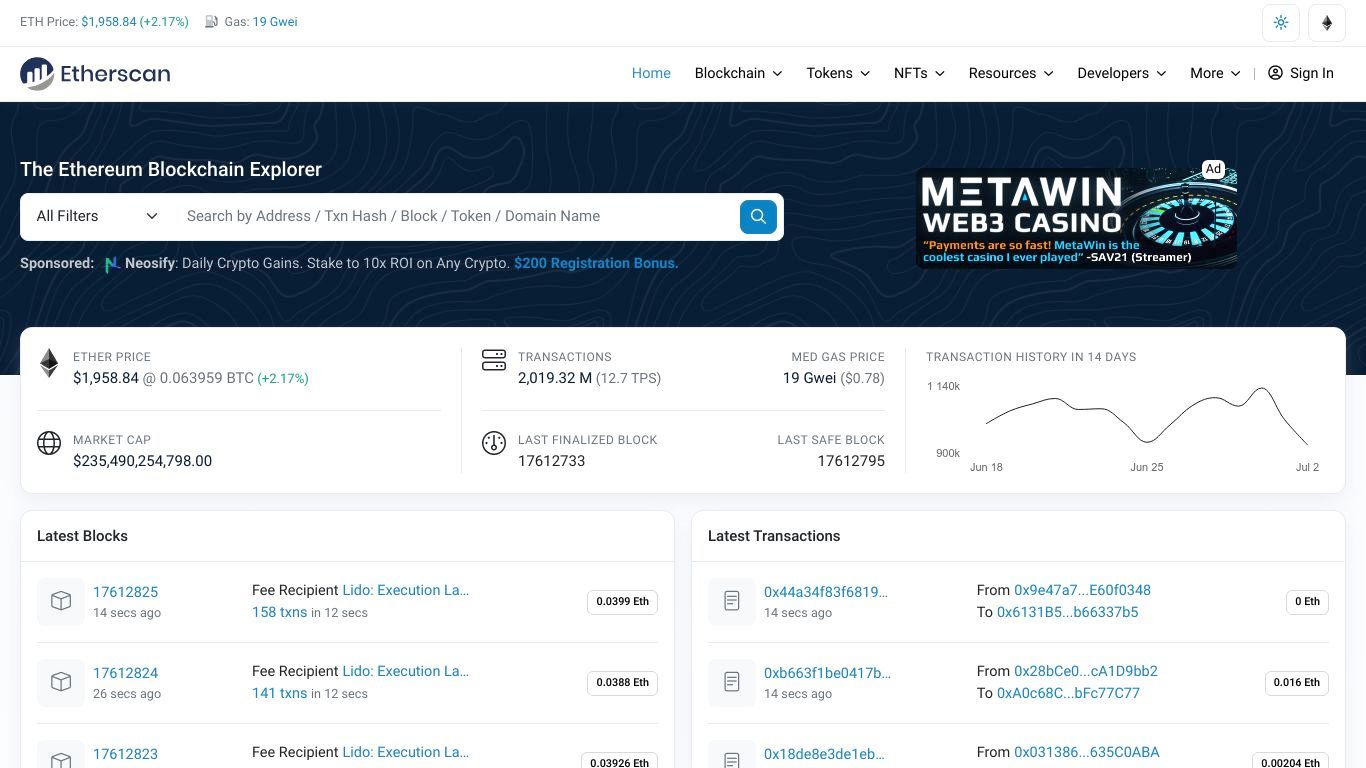 Last updated: