What is Entre?

A professional networking app for web3 professionals that includes features like livestream and meeting hosting, a job marketplace, and the ability to earn Entre Points for inviting new people, creating content, and completing tasks within the app. Points can be redeemed for prizes, cash, or crypto in the future.

Main Features

AI Introductions and Matchmaking

Host Livestreams, Meetings & Events

Opportunity Marketplace

Exclusive Deals & Discounts

Direct & Group Messaging

Blockchains
Frequently asked questions
Related Apps
Brings privacy and benefits from Web3 to social media like Facebook & Twitter with an open-sourced browser extension. Provides a decentralized option for Web 2.0 features such as secure messaging, pay...

Status is a secure messaging app, crypto wallet, and Web3 browser built with state-of-the-art technology to protect user privacy using end-to-end encryption and a peer-to-peer protocol. Users can brow...

An open-source social network dedicated to Internet freedom. Earn MINDS Tokens every day for creating popular content, referring friends, or providing liquidity. Use tokens to promote content or send ...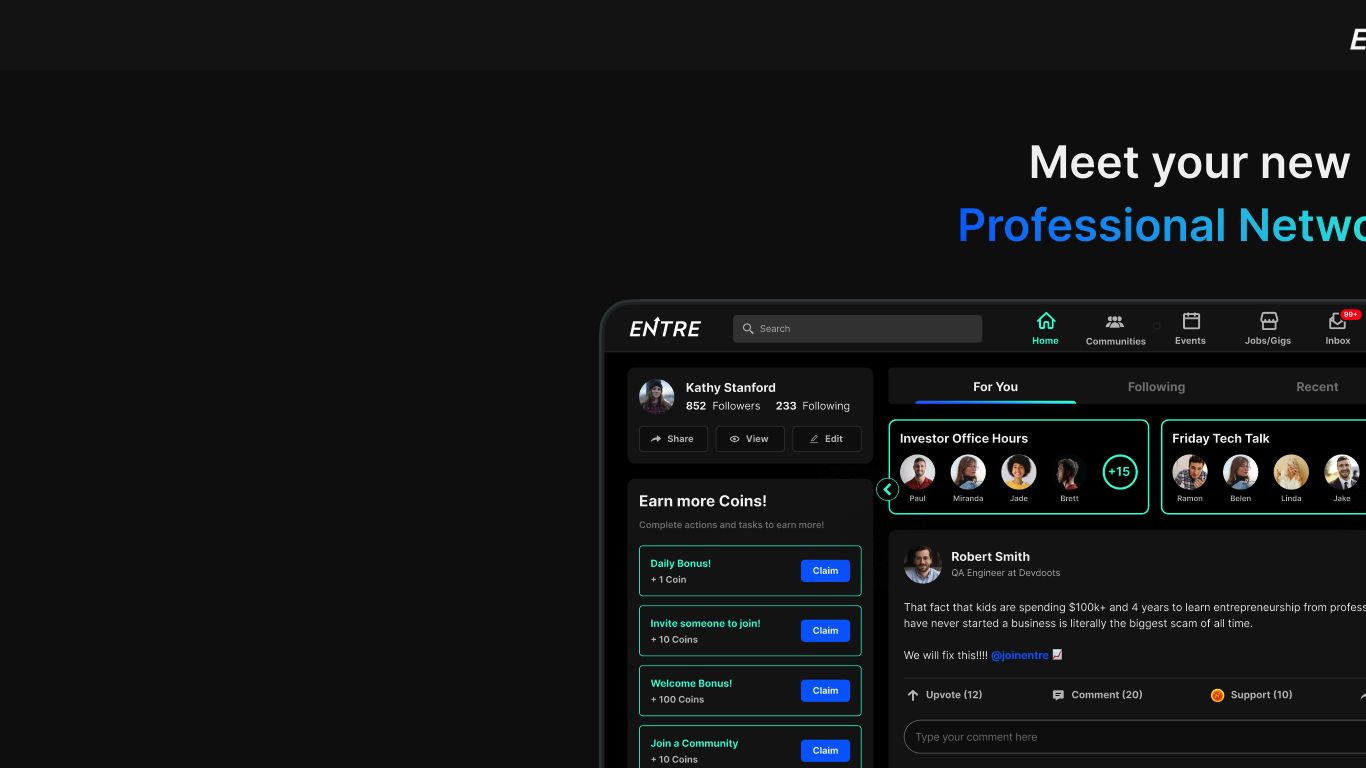 Last updated: