What is Developer DAO?

A very popular DAO, made up of holders of the DAO's genesis NFTs 'Devs for Revolution'. Founded by Nader Dabit, a former developer relations professional who is now Director of Developer Relations at Aave. Join guilds to work on projects, join weekly calls to discuss potential future initiatives, and more. Perfect for web3 developers looking to join a community of like-minded individuals.

Main Features

Permanent access and governance rights tied to the $CODE token

Initial $CODE token airdrop for genesis NFT holders

Web3 community with 5000+ members

Opportunities for collaboration and contribution to projects

Inclusive and welcoming nature

Blockchains
Frequently asked questions
Related Apps
A token-gated community utilizing Web3 tools to cultivate culture and creative agency. The FWB token grants ownership and participation with membership obtained through an application. Holders of 75 F...

VectorDAO is a venture builder made up of exceptional developers who contribute to projects including Coinbase, Marginfi, Hashflow, and more. VectorDAO never accepts cash for their development service...

BuidlGuidl is a decentralized autonomous organization that incentivizes developers through challenges and acts as a community layer for Scaffold-ETH and SpeedRunEthereum....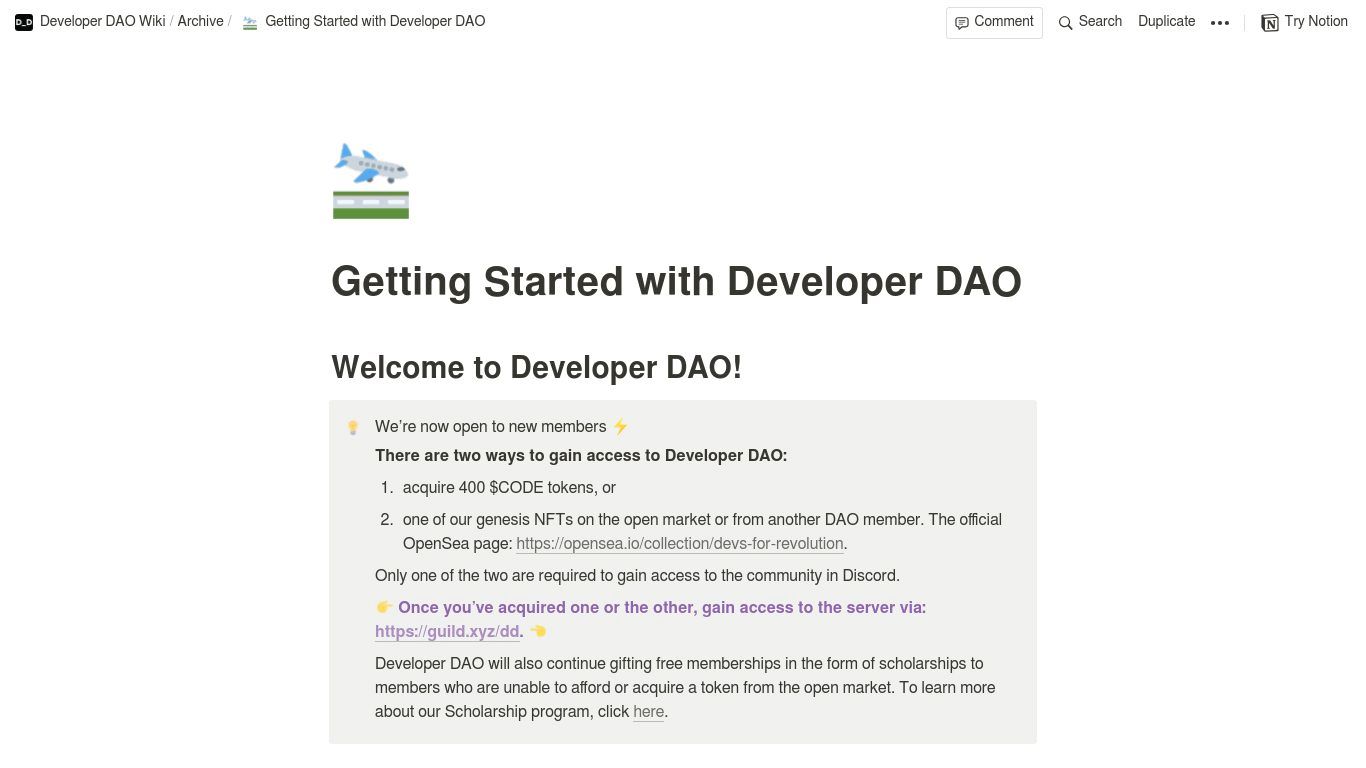 Last updated: