What is Dackieswap?

Swap and earn with the most trusted DEX on BASE. DackieSwap allows you to earn more rewards through Concentrated Liquidity Market Maker (CLMM).

Main Features

Swap any token on BASE in seconds, just by connecting your wallet.

Purchase the most potential gems on BASE through DackiePad.

Stake your NFTs to earn exclusive rewards in NFT Pools.

Trade and swap tokens on DackieSwap.

Add liquidity to earn rewards through Farms and Pools.

Blockchains
Frequently asked questions
Related Apps
PancakeSwap is a decentralized exchange (DEX) on multiple chains that allows users to trade, swap, and provide liquidity for cryptocurrencies. It offers various features such as farms, p...

The Maverick Protocol introduces a cutting-edge infrastructure for decentralized finance. Designed to foster the most fluid markets, it caters to traders, liquidity providers, DAO funds, and developer...

Seamless and secure trading experience with Pira Finance. Join the financial revolution and take control of your financial future!...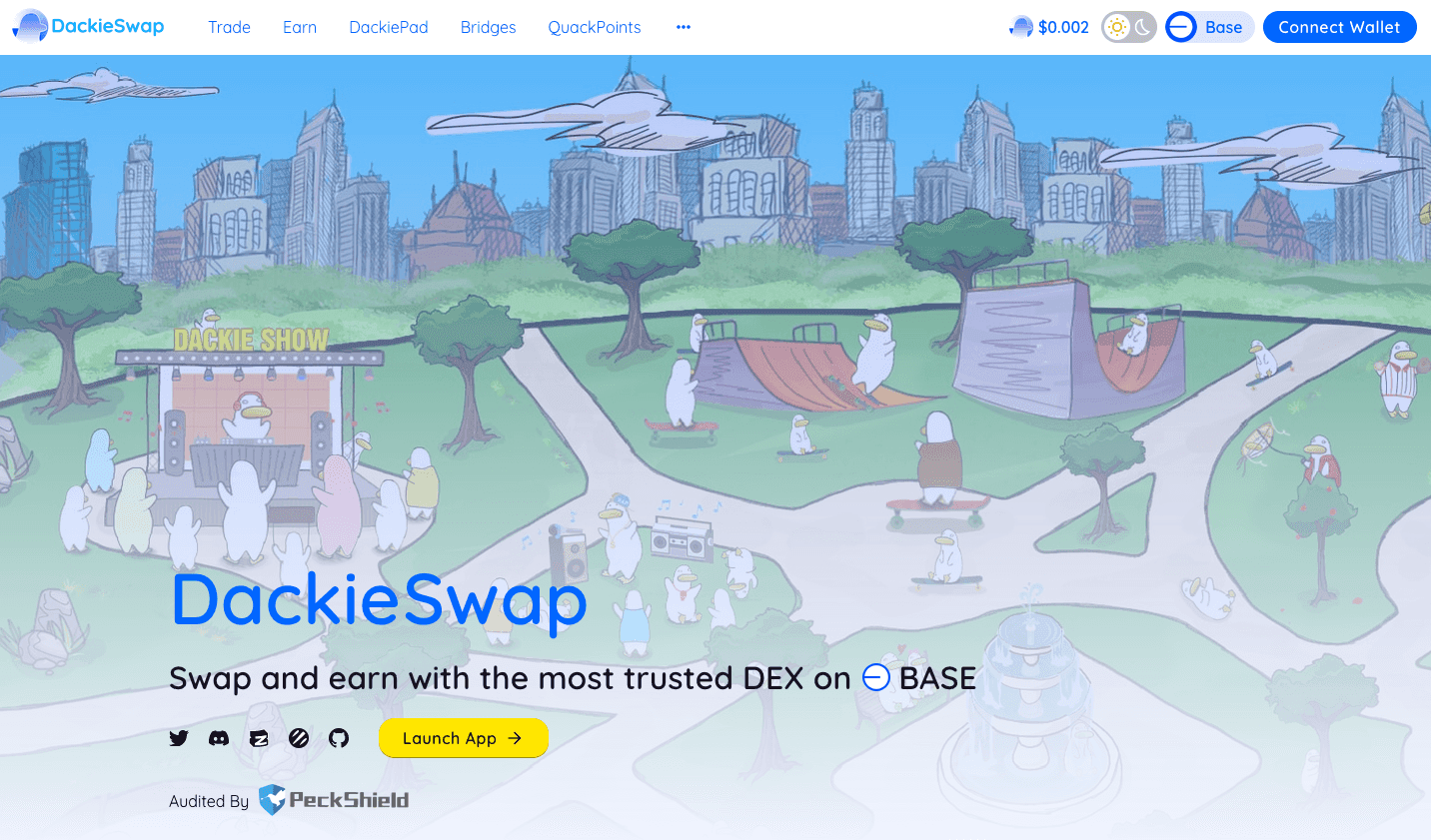 Last updated: