What is Coinbase?

Coinbase is a public American crypto exchange platform that enables users to buy, sell, earn, borrow, store, and trade digital assets including NFTs and derivatives. Developers can also access the Coinbase cloud for developer tools and APIs.

Main Features

Buy, sell, and store various cryptocurrencies

Advanced trading tools for experienced traders

Personal crypto wallet for storing and managing cryptocurrencies

Services for sophisticated investors and institutions through Coinbase Prime

Earn rewards and receive up to $200 in crypto by signing up
Frequently asked questions
Related Apps
Binance is the world's largest cryptocurrency exchange by daily trading volume. Traders can store and trade cryptocurrencies using Binance's crypto wallets. Developers can integrate trading features i...

Kraken is a US-based cryptocurrency exchange founded in 2011. Users can invest in cryptocurrency and leverage Kraken's tools and features to grow their portfolio. Developers can use the REST API to co...

Robinhood is a financial services company that provides commission-free investing for stocks, options, ETFs, and cryptocurrency trading without charging any fee....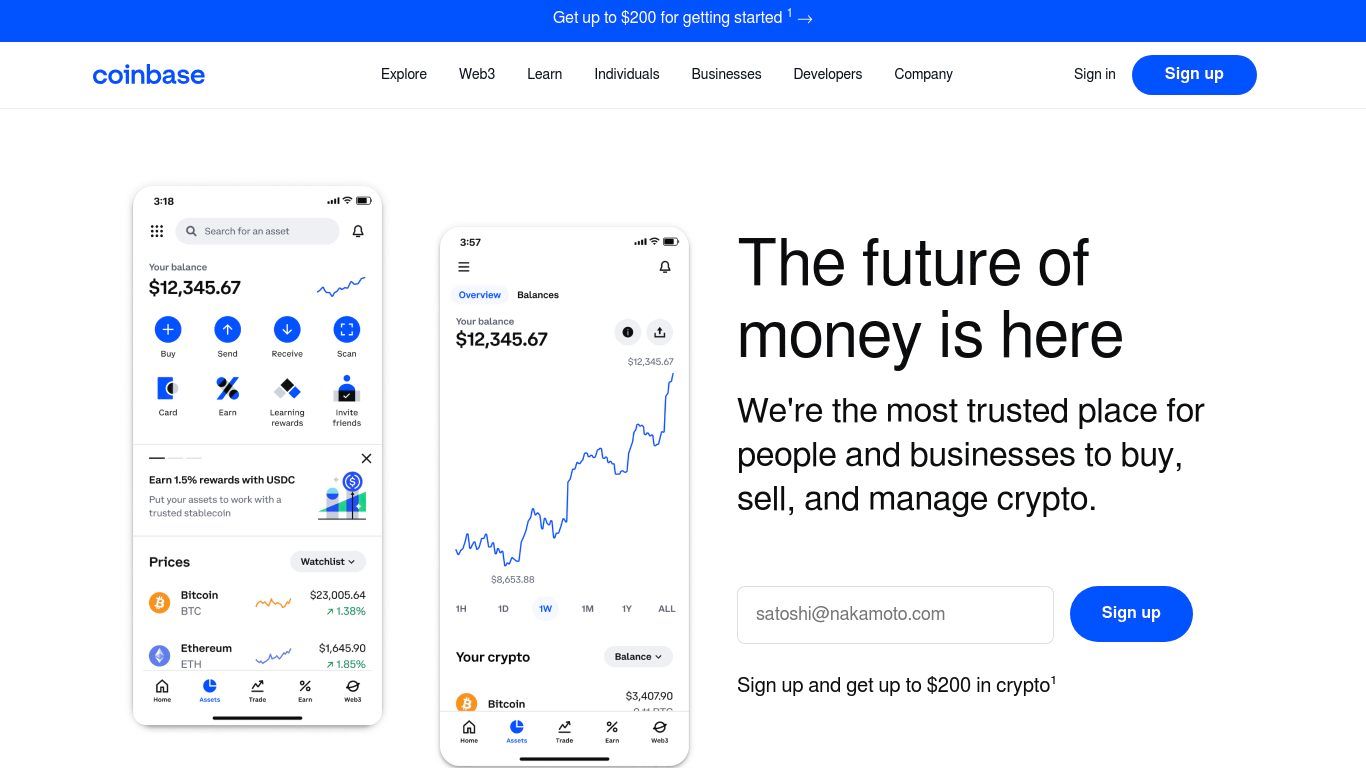 Last updated: