What is Carrier?

A privacy focused DeFi tool with advanced features and an intuitive UI.

Main Features

Support for ERC-721 NFTs

Easy connection of wallets

Secure transactions protected by 1RPC

Powered by Wormhole for efficient transfers

Simple fund recovery process
Frequently asked questions
Related Apps
A DeFi tool and bridge protocol that simplifies on-chain and cross-chain swaps with the use of arbitrary function calls and cross-data messaging. LI.FI aggregates all bridges, DEXs, and DEX aggregator...

A cross-chain solution that supports platform access and interaction between protocols, solving the fragmentation of the blockchain ecosystem. It currently supports 21 blockchains and 100 tokens, allo...

Hashport is an enterprise-grade public utility that facilitates the movement of digital assets between distributed networks, extending their functionality in a quick, secure, and cost-effective way. T...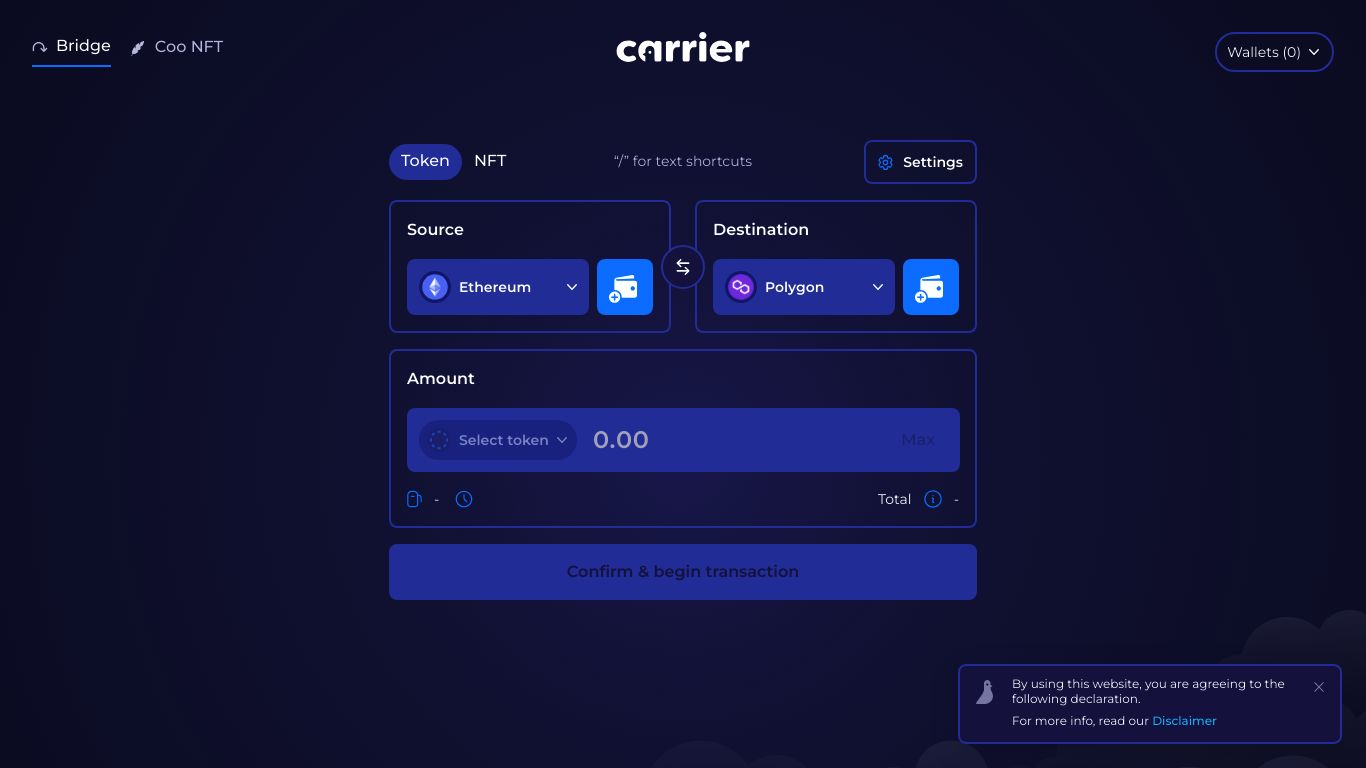 Last updated: