What is Buidler?

Buidler is a social messaging and crypto wallet app built to make web3 more useful and accessible.

Main Features

Real-time discussions and interactions while browsing

Transform websites into communities

Connect with users viewing the same content effortlessly

Integrate Buidler into your website to build loyal communities

Stay connected and engaged seamlessly inside the Buidler app

Blockchains
Frequently asked questions
Related Apps
Dmail Network offers a user's own inbox powered by IFPS and Canister for managing and visiting data, as well as a collaborative workspace communication service for managing messages, assets, and works...

Brings the power of email to Web3, allowing users to connect their wallet and exchange emails with any wallet address or DIDs. Dapps can use email APIs to send important communications, improving UX, ...

A wallet-to-wallet chat application and widget with E2E encryption that enables users to communicate without leaving the customer site....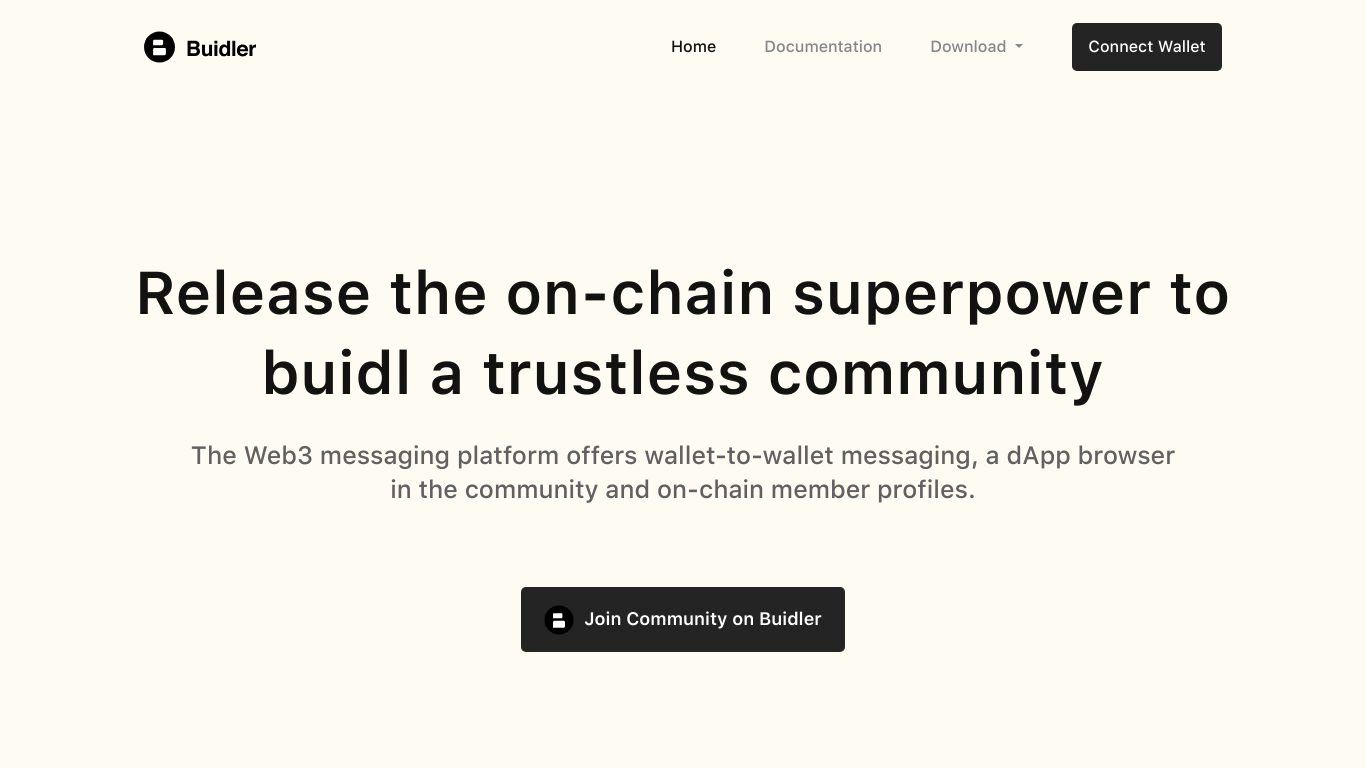 Last updated: