What is Ankr Staking?

Ankr Staking offers Liquid Staking that provides instant access to Liquid Staking tokens equivalent to the stake in a 1:1 ratio. These tokens can be utilized on additional DeFi platforms or swapped for other assets.

Main Features

Staking: Users can stake their cryptocurrencies and earn rewards.

Delegated Staking: Users can delegate their staking to a trusted validator.

Liquid Staking: Users can stake their Ethereum and earn rewards while maintaining liquidity.

Connect Wallet: Users can connect their wallets to the app to manage their staking.

Learn More: Users can access detailed information about different staking options.
Frequently asked questions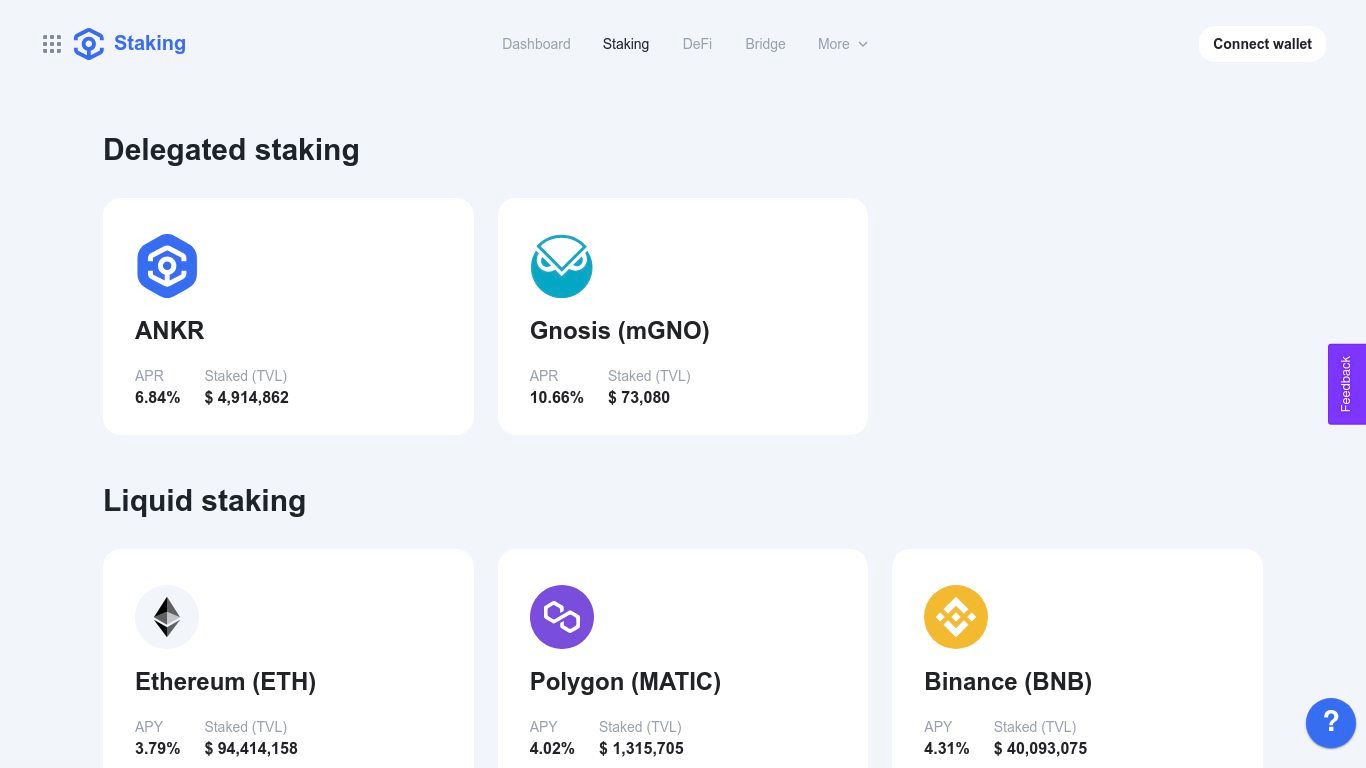 Last updated: